Deep Space Seasonal Release
Launching January 24, 2023 @ Noon Central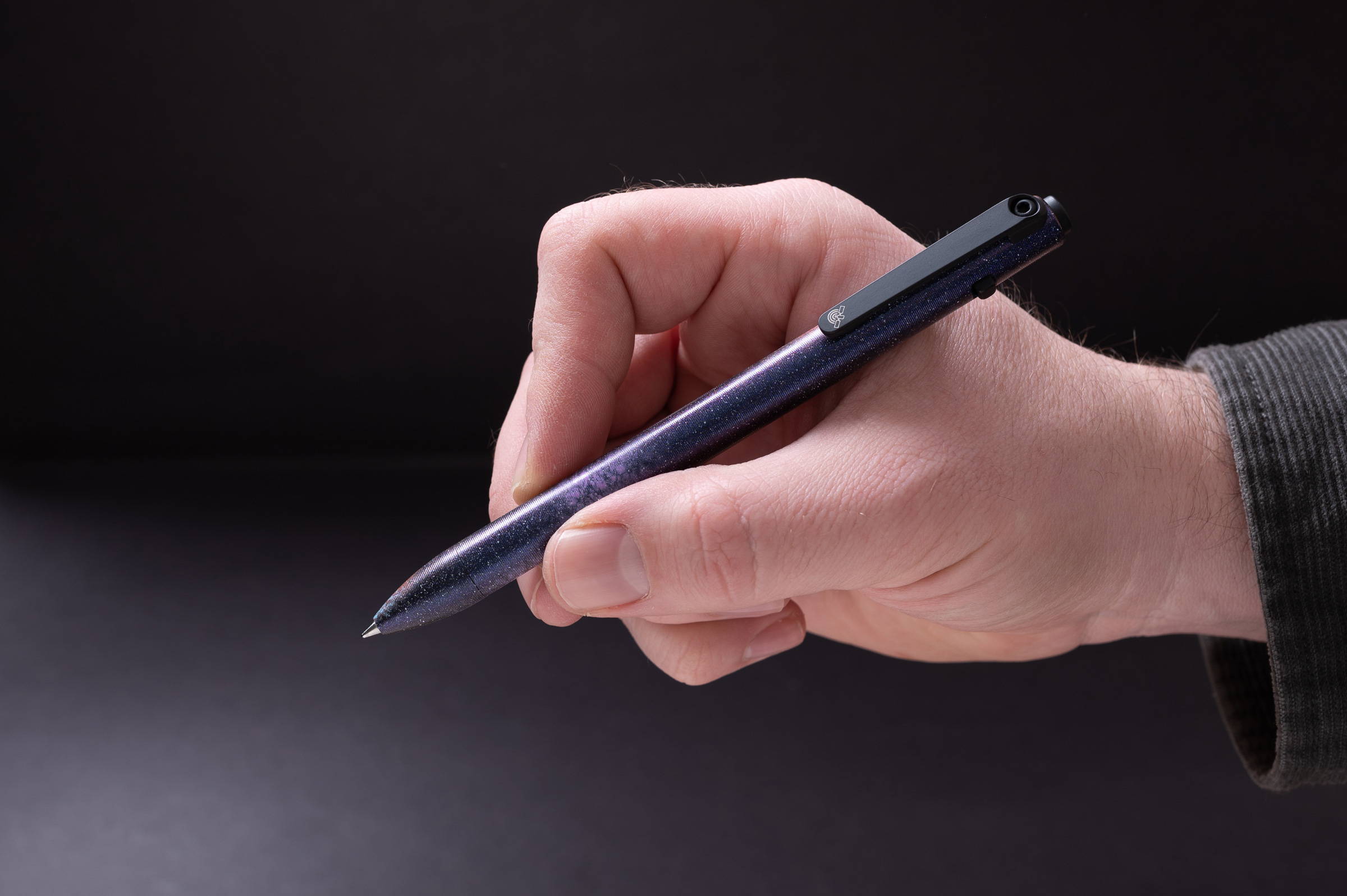 Whether you're stargazing on a crisp, cloudless night or browsing the latest photos beamed back from the James Webb telescope, the vast expanse of space is fascinating. Reminiscent of the starry nebulas in distant galaxies, Deep Space features a dark blue-purple body with a smattering of stars and bursts of color, finished with an iridescent top layer and simple satellite engraving on a matte black clip.
In the spirit of continuing to push the boundaries, this is the first time we're offering a Seasonal Release in both the Side Click and Slim Side Click models and, as usual, in our three lengths – Standard, Short, and Mini. Our Cerakote team developed an entirely new process to apply the coating so, while they look mostly similar, each pen is completely unique.
So as not to distract from the beautiful body finish, we opted for a simple satellite icon laser engraved on the matte black clip. This is something of a return to form considering our previous three releases with complex clip designs – the Nexus, Trailhead, and Fairway. Deep Space is available for purchase starting January 24, 2023 until March 27, 2023.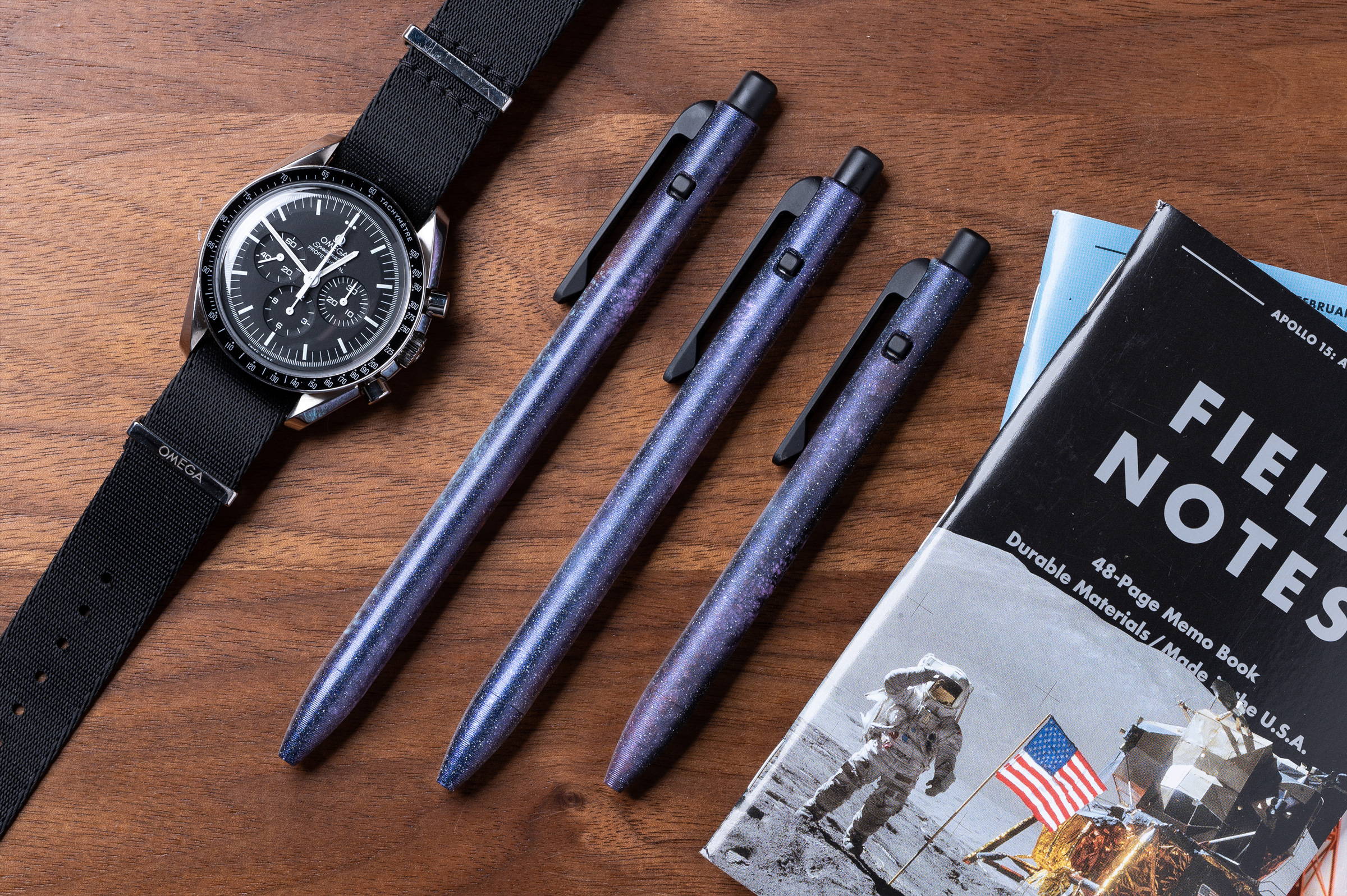 Specs
Built on the Side Click and Slim Side Click Pens

$149 retail price

Titanium base material

Satellite engraving on matte black clip

Available in Standard (5.8"), Short (5.3"), and Mini (4.6")

Commemorative metal card included with each pen
Fully Custom Cerakote Finishing
This is our most complicated and unique Cerakote application yet and the results are stunning. Cerakote is a thin coating of ceramic that we apply to the surface of titanium pens in our own paint shop. It's abrasion, chemical, temperature, and scratch resistance but not proof. Hard wear will still show on Cerakote but we love that it gives us the ability to put colors on our pens without adding any serious weight or thickness.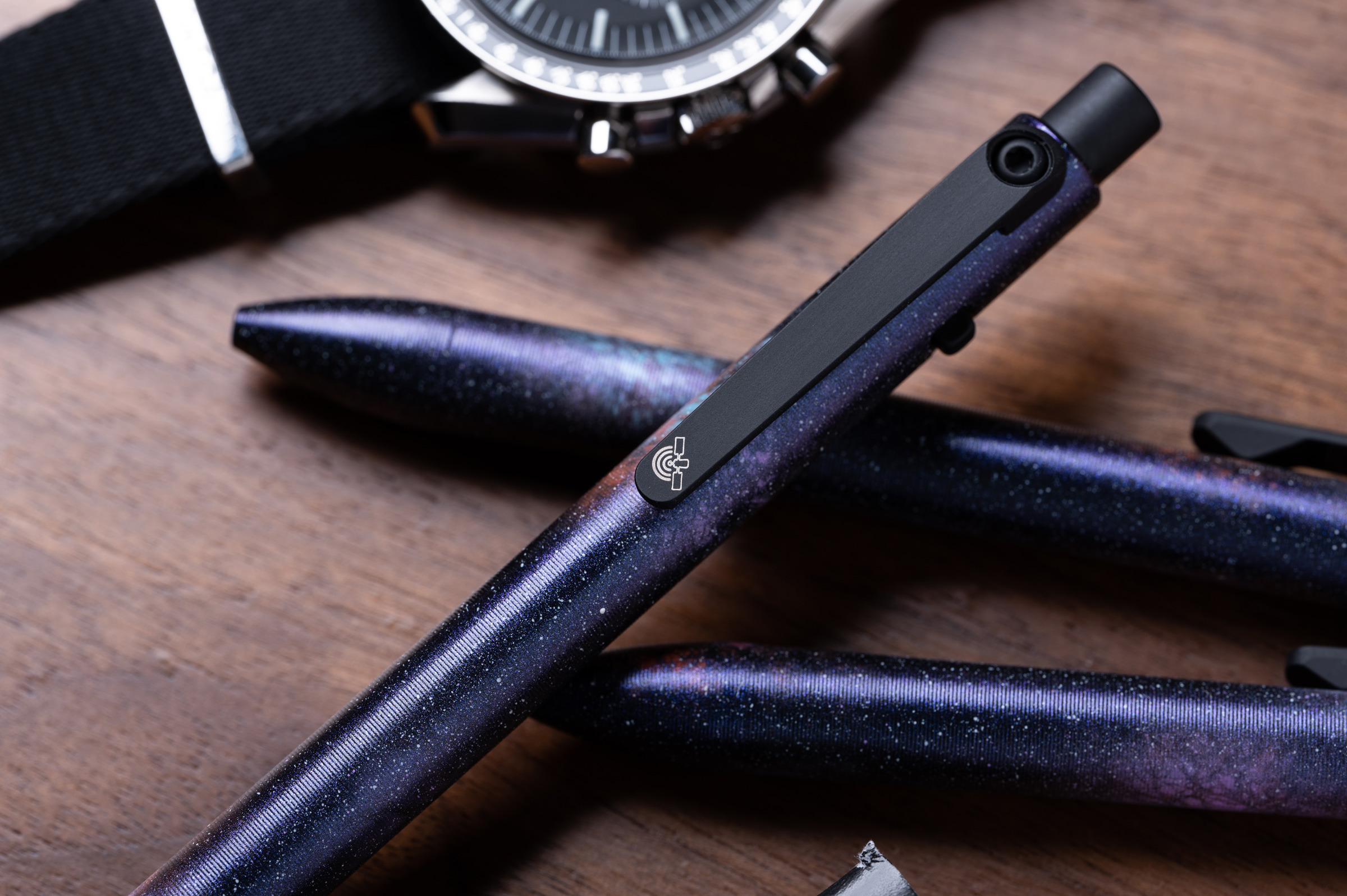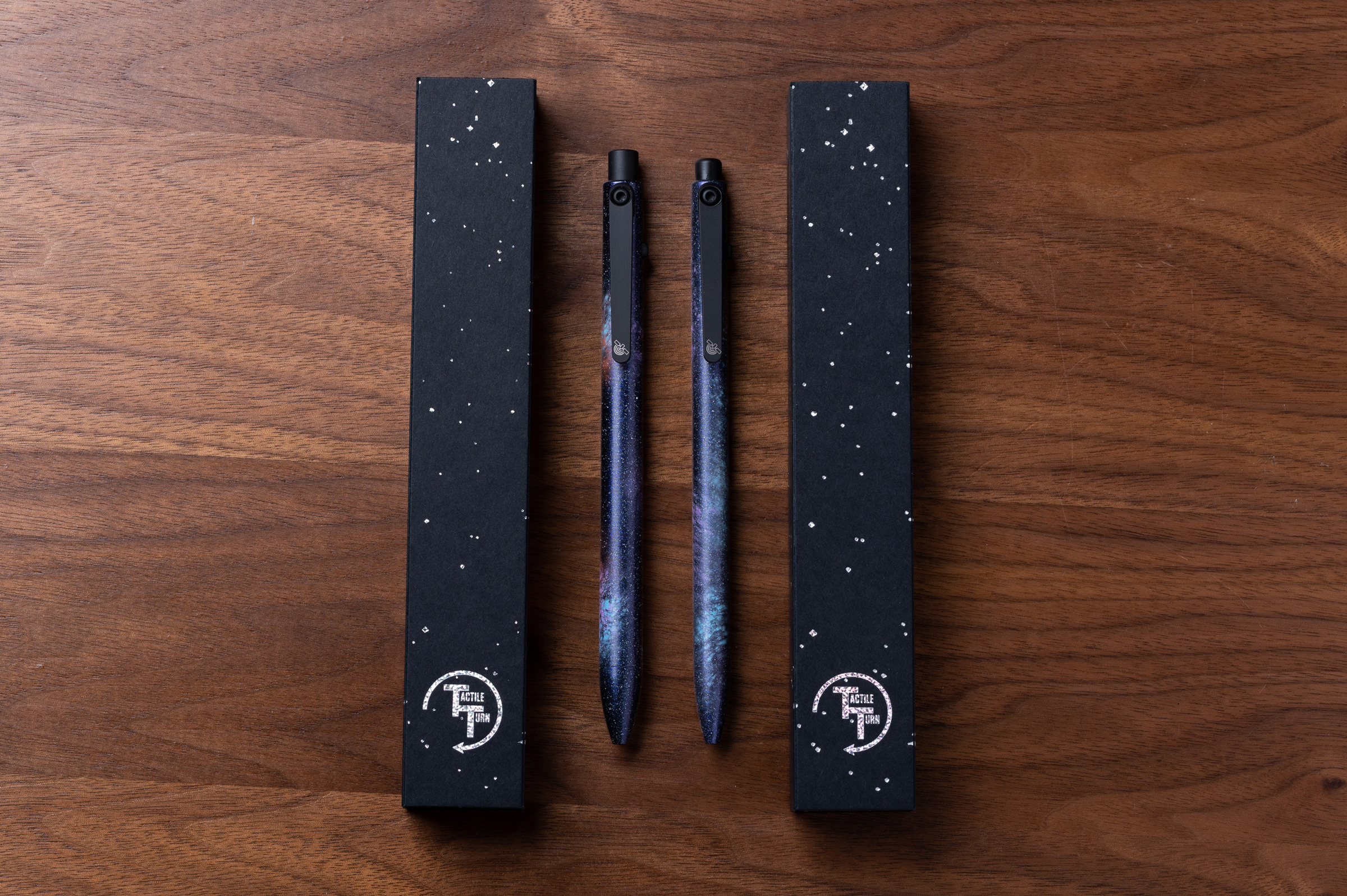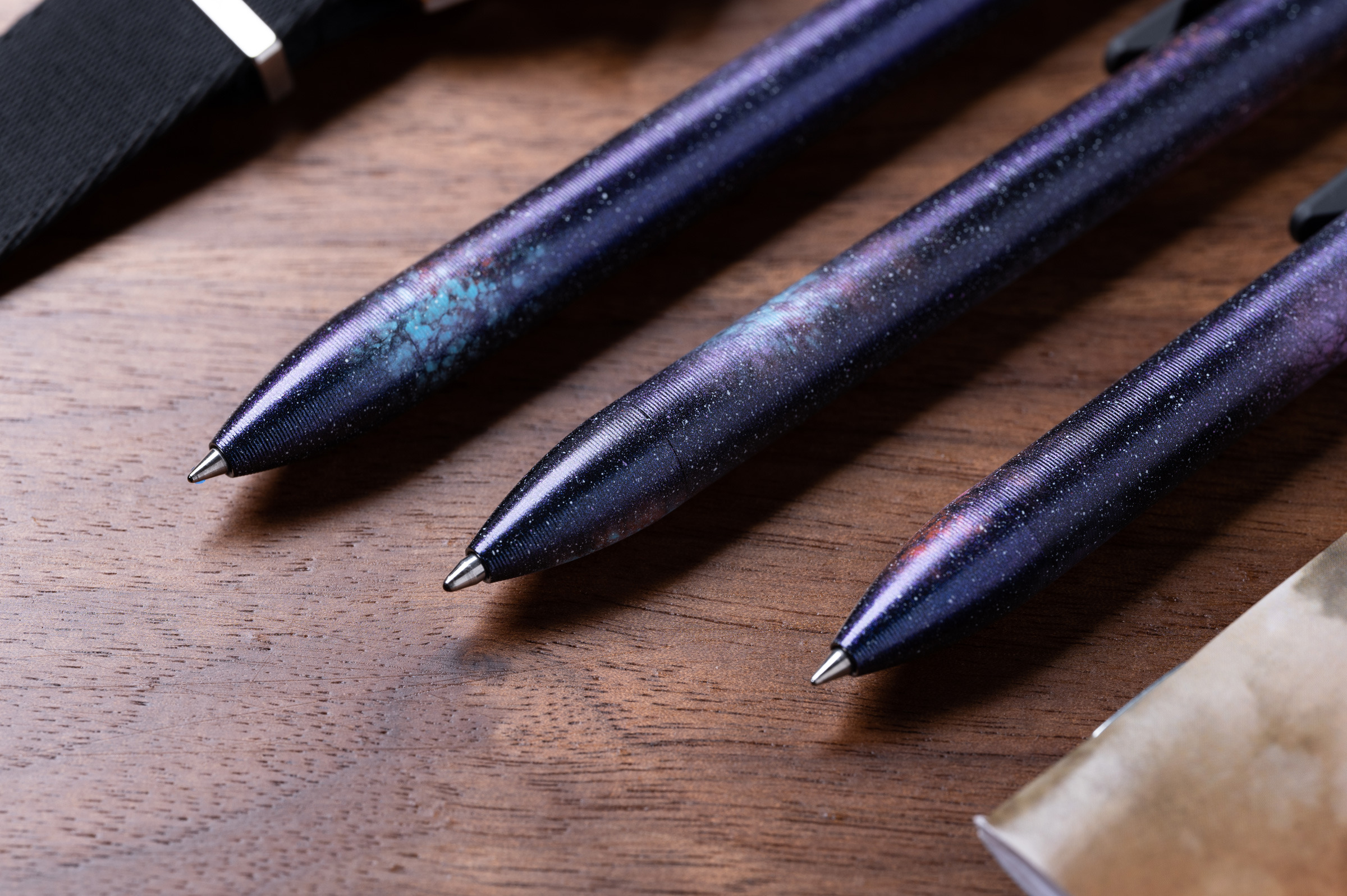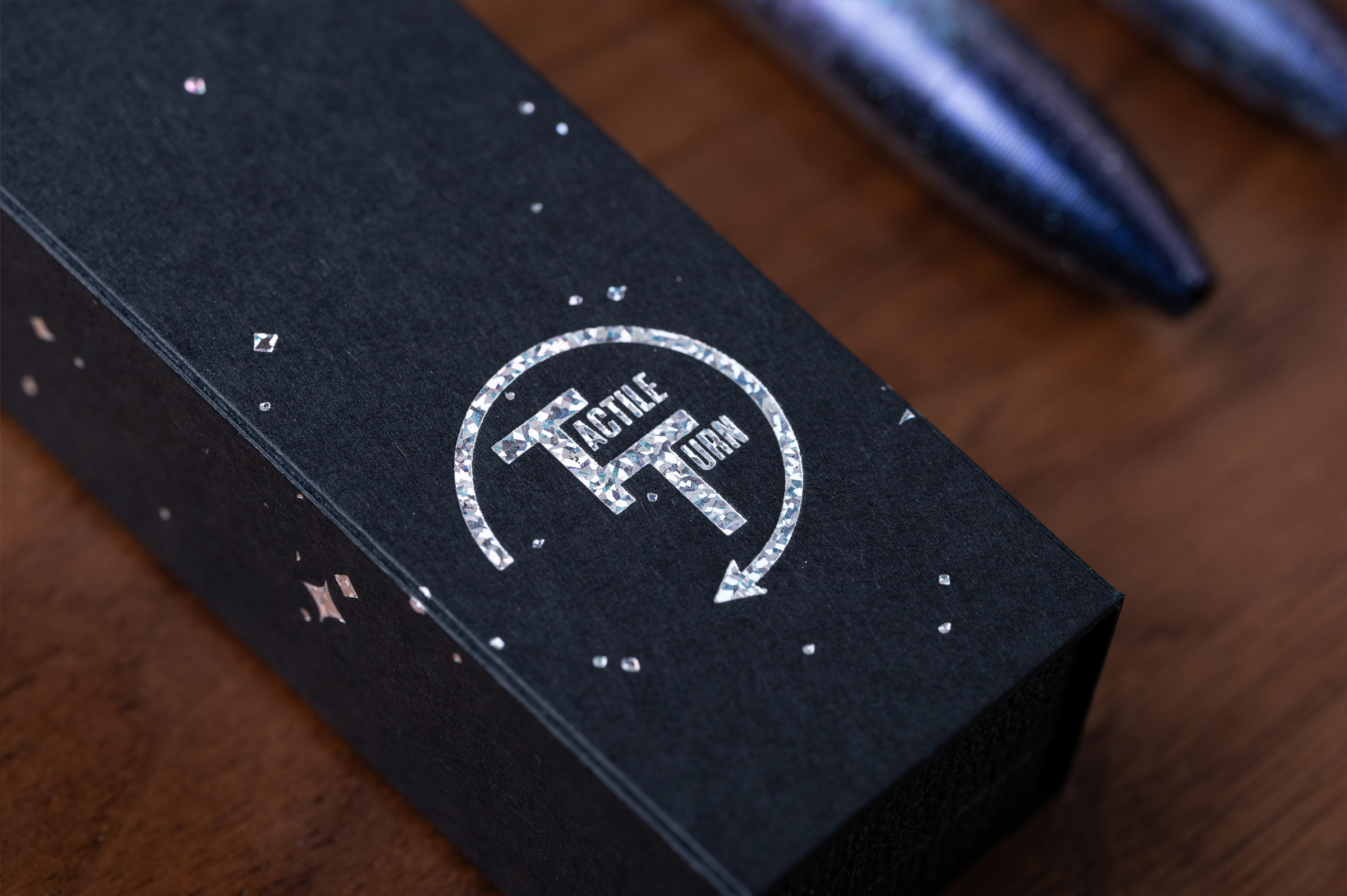 Available for a Limited Time Only
---
About Tactile Turn
What started as a one-man operation with a single lathe has grown into a state-of-the-art manufacturer of high-quality machined pens. Headquartered in Dallas, Texas, all of Tactile Turn's pens and parts are designed, machined, assembled, and shipped in-house down to the smallest parts (even the screws!). All of our products come with a Lifetime Warranty because we only use premium materials and stand behind our craftsmanship. If something unexpected goes wrong, get in touch and we'll take care of it. Simple as that.