For the Summer 2022 Seasonal Release, we decided to pack our bags, turn on the out-of-office reply, and head off into the woods for a mountainous retreat. Trailhead is inspired by the great outdoors – pulling design elements from our favorite hiking shoes, backpacks, tents, fishing gear, and the mountains themselves. Built on our brand new Slim Side Click pen with a "speckled" Cerakote body, completely redesigned clip, and everyone's favorite cryptid laser engraved amongst the trees. Perfect for getting out of the house and doing some exploring (weather permitting, of course).
Available until October 30, 2022
Built on our brand new Slim Side Click Pen
Base material: Titanium
Custom speckled Cerakote body
Green, blue, and red Cerakote accents
Bigfoot and treeline clip engravings
Available in Standard (5.8"), Short (5.3"), and Mini (4.6")
Commemorative card included with each pen
Material: Titanium
Diameter: 0.365"
Standard: 5.8" length, 0.83 oz
Short: 5.3" length, 0.82 oz
Mini: 4.6" length, 0.67 oz
The Standard [5.8"] comes with a Pilot G2 0.7 mm refill, the Short [5.3"]comes with a Schmidt EasyFlow 9000 medium refill, and the Mini [4.6"] comes with a Pilot G2 Mini 0.7mm refill. Many of our customers like to use their own personal favorites, however, and so we put together a list of compatible refills that work with our pens.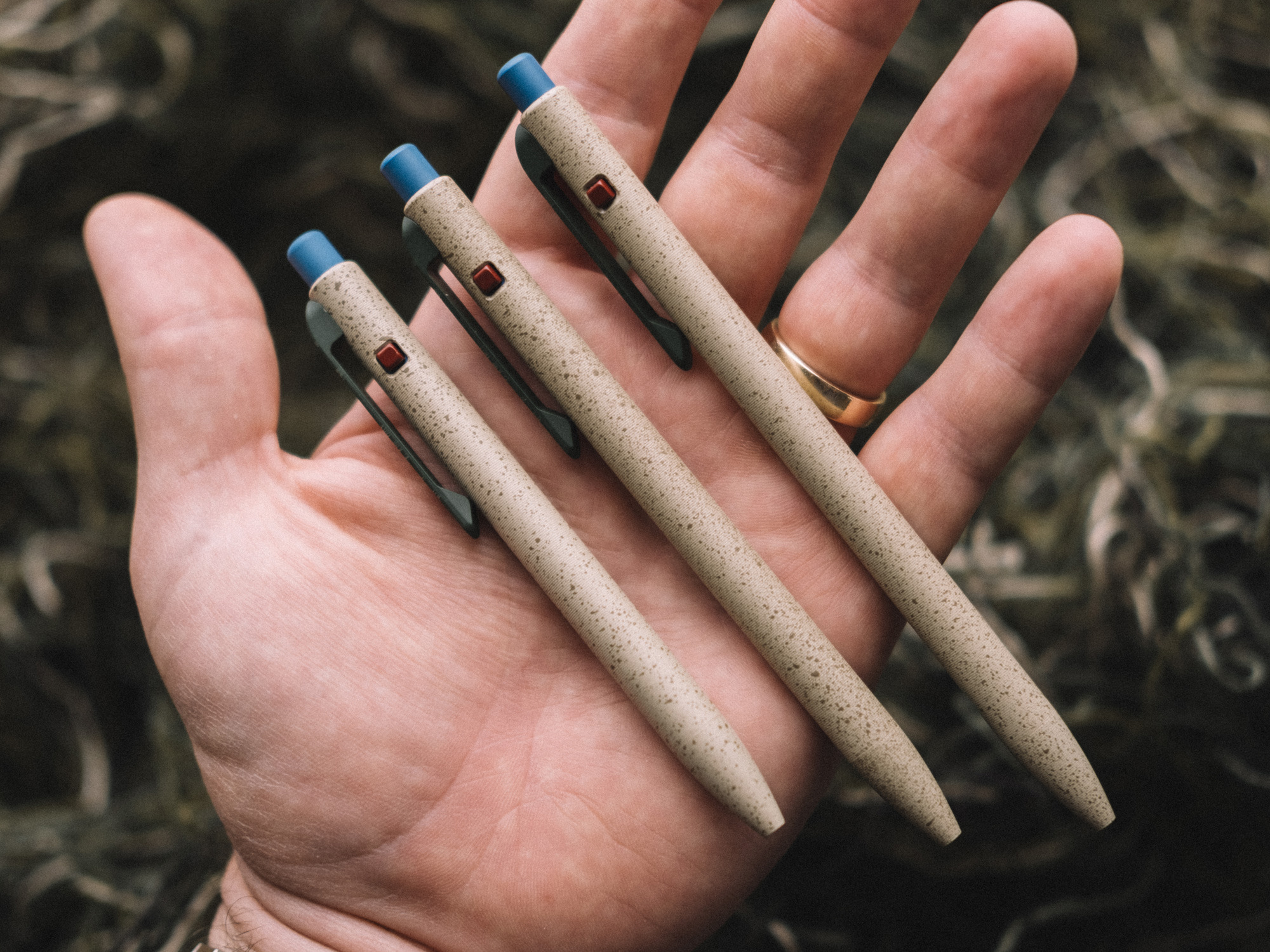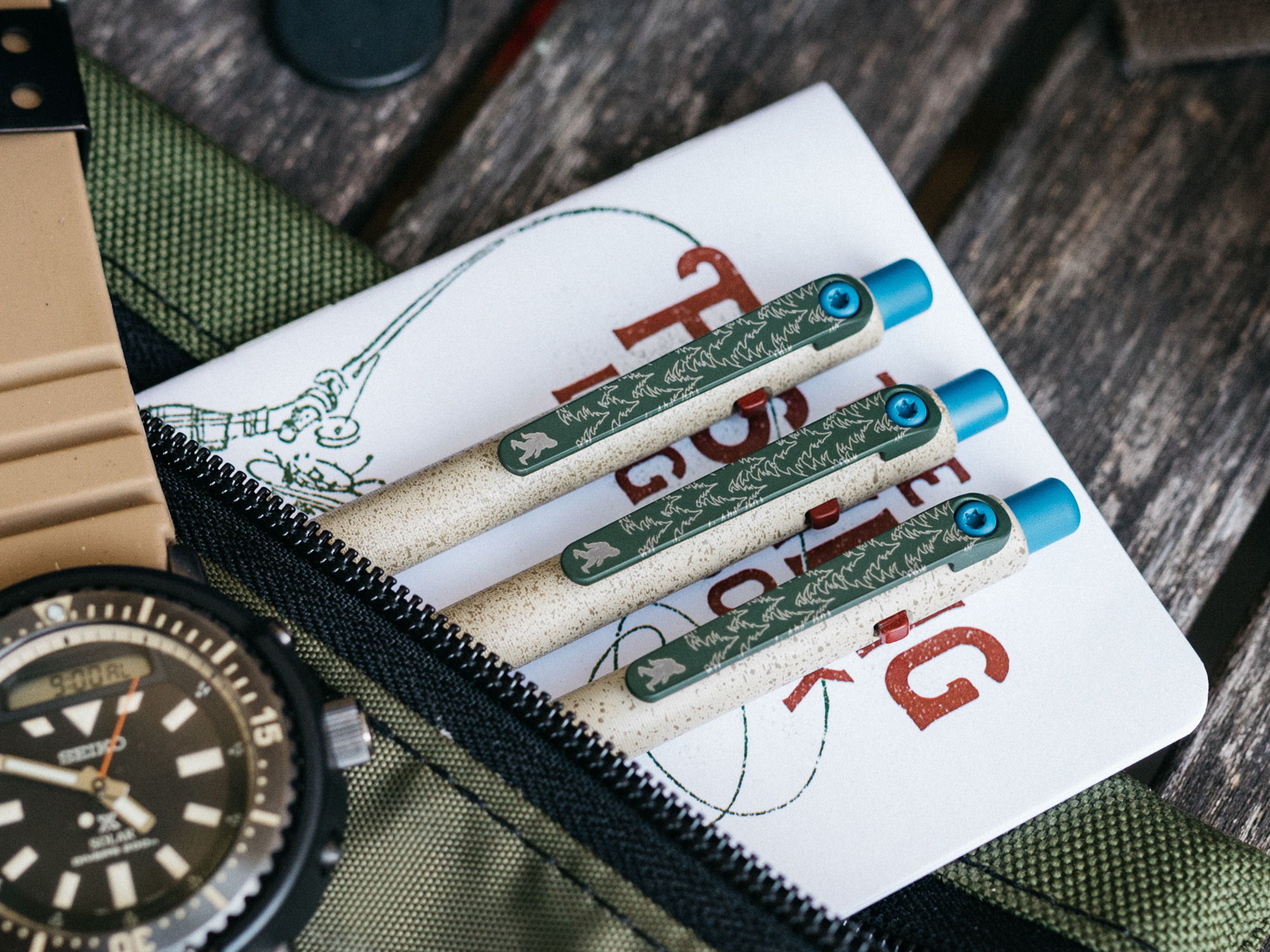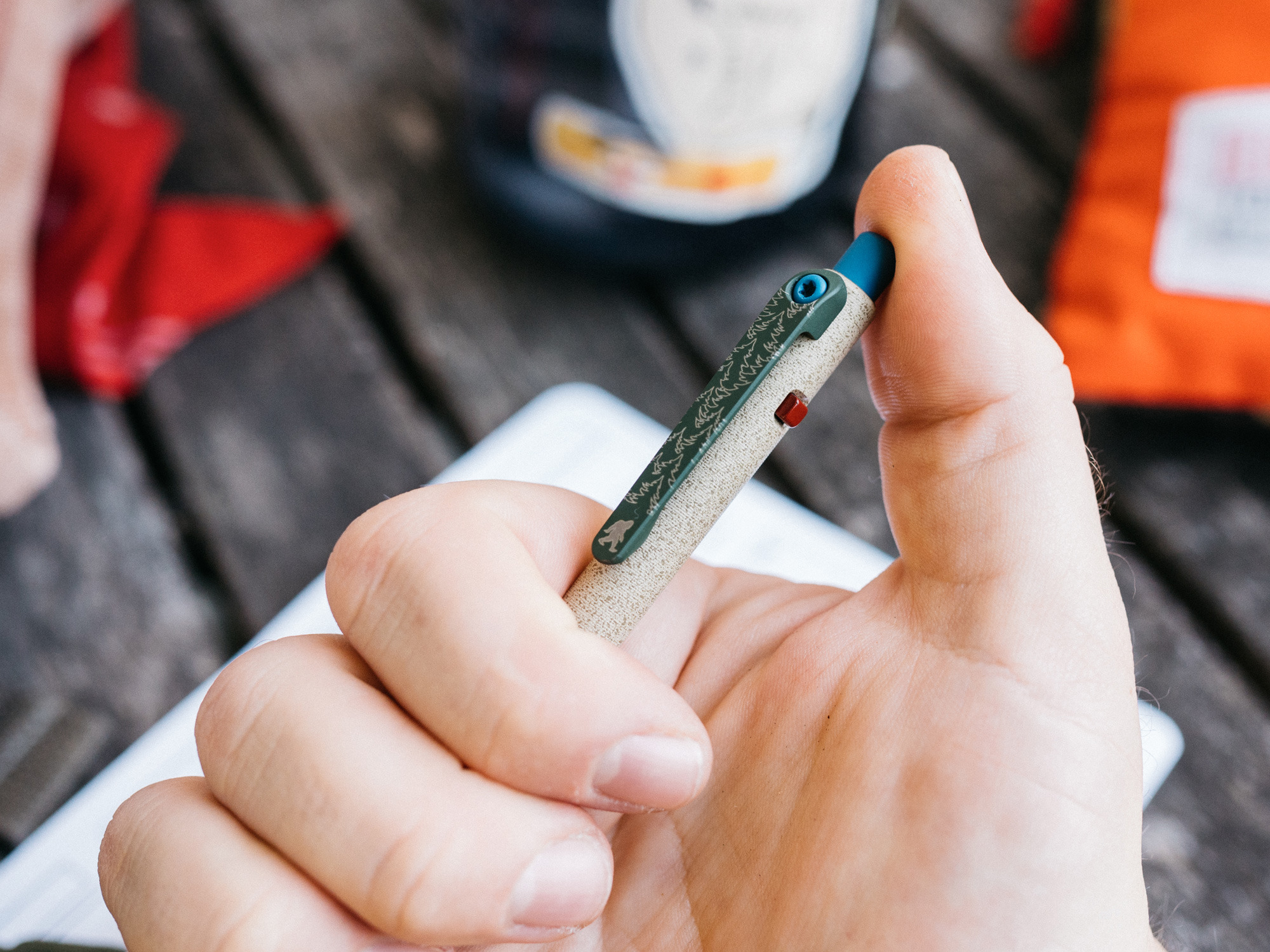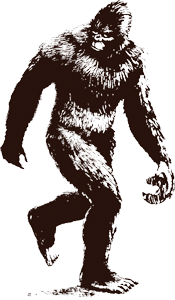 The only logical choice...
We wanted to do something different with the clip so, instead of a deep engraving, we lasered off the Cerakote to expose the titanium below. The treeline and Bigfoot icon have nice, crisp edges but are smooth to the touch.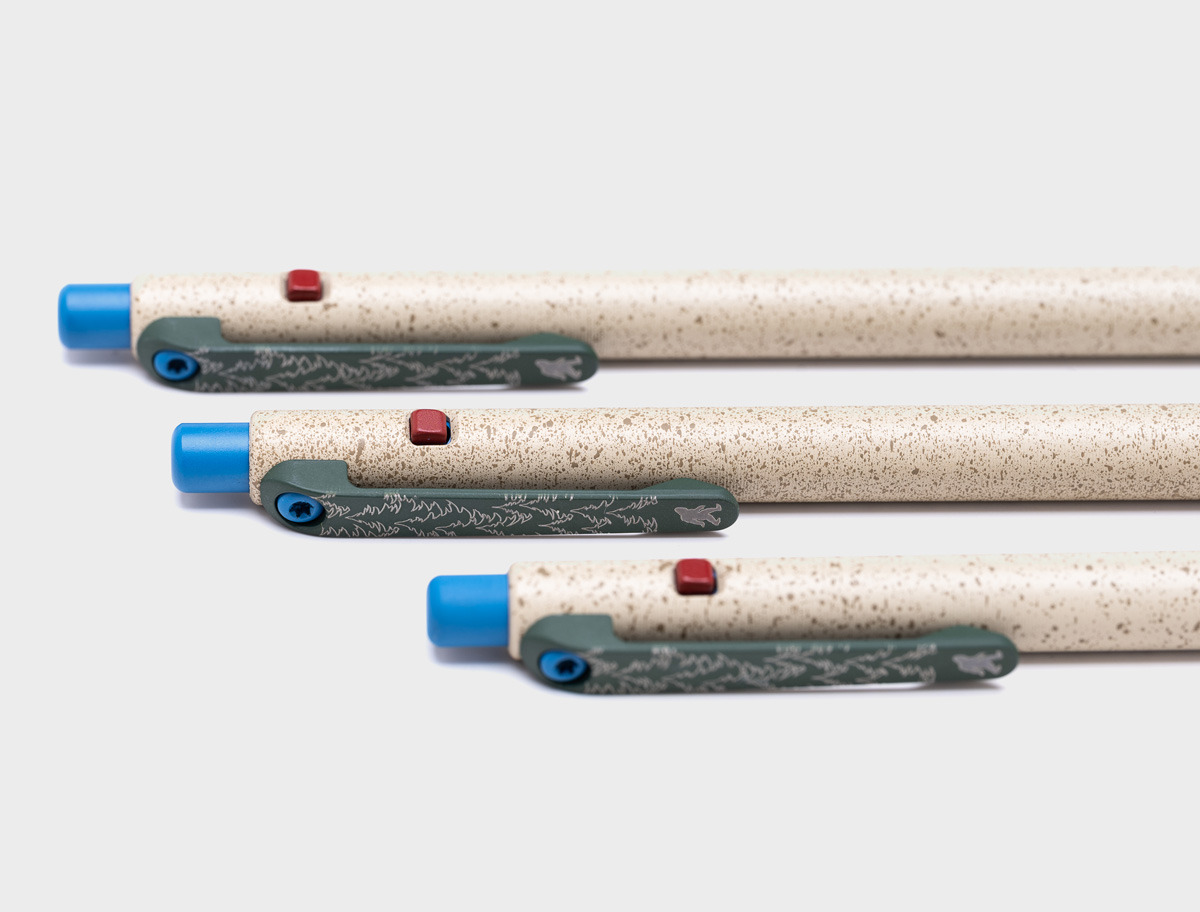 Fully custom Cerakote finishing
Cerakote is a thin coating of ceramic that's applied to the surface of our titanium pen. Once this coating is cured, it provides several technical benefits to the pen. It's abrasion, chemical, temperature and scratch-resistant but not proof. Hard wear will still show on Cerakote but, we love that it gives us the ability to add some color to our titanium pens without adding any serious weight or thickness.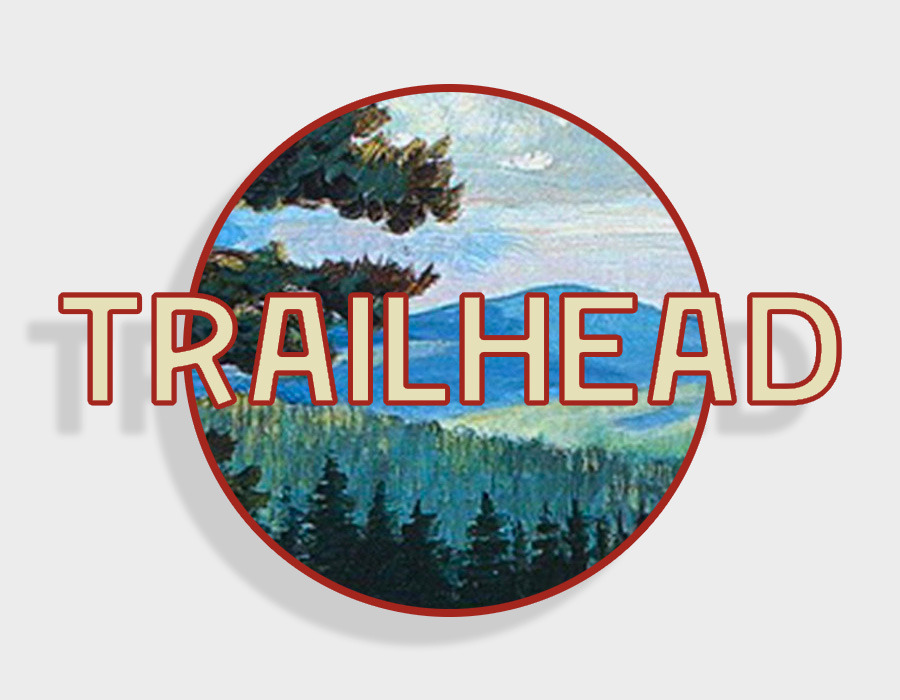 Trailhead features a mix of earth tones and unique finishes to capture the great outdoors. The sandy ground below, blue skies above, and even a small bonfire in an evergreen forest... Adventure is out there, explorers.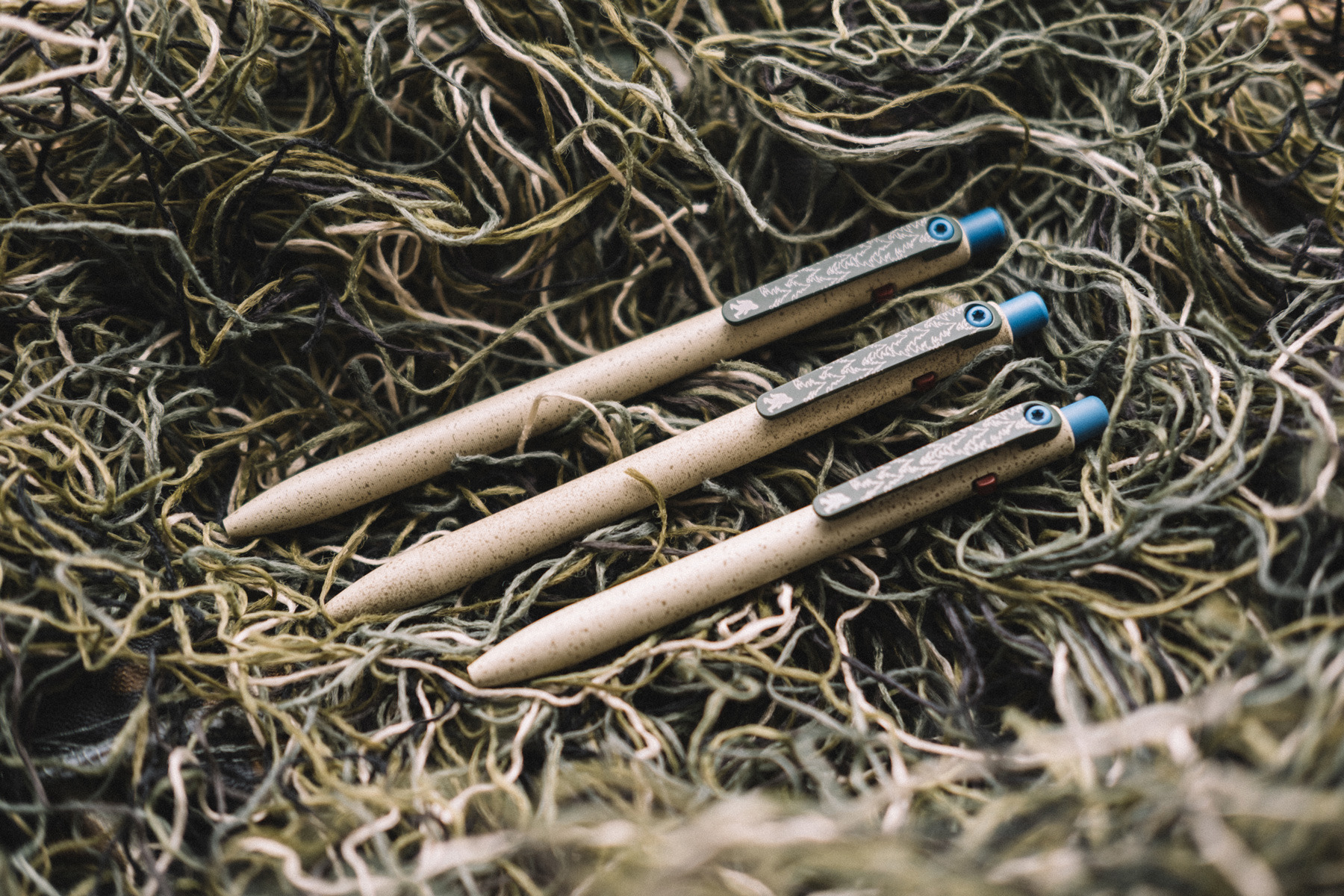 Schmidt EasyFlow 9000 Medium Refill
Pilot G2 Mini 0.7mm Refill
If you're tuned into our Limited Release drops of exotic treatments and materials, you probably noticed that they tend to sell out pretty fast. Seasonal Releases are going to be much easier to get your hands on because, instead of a set number of pens, they're available for a set period of time. No fast fingers required or having to dip out of that work meeting to try and snag one from your phone in the bathroom. And don't worry, we'll still be doing the traditional Limited drops when we have the material. Seasonal Releases are an addition to our product offerings, not a replacement.
Past Releases: