Trailhead Seasonal Release
Launching August 30, 2022 @ Noon Central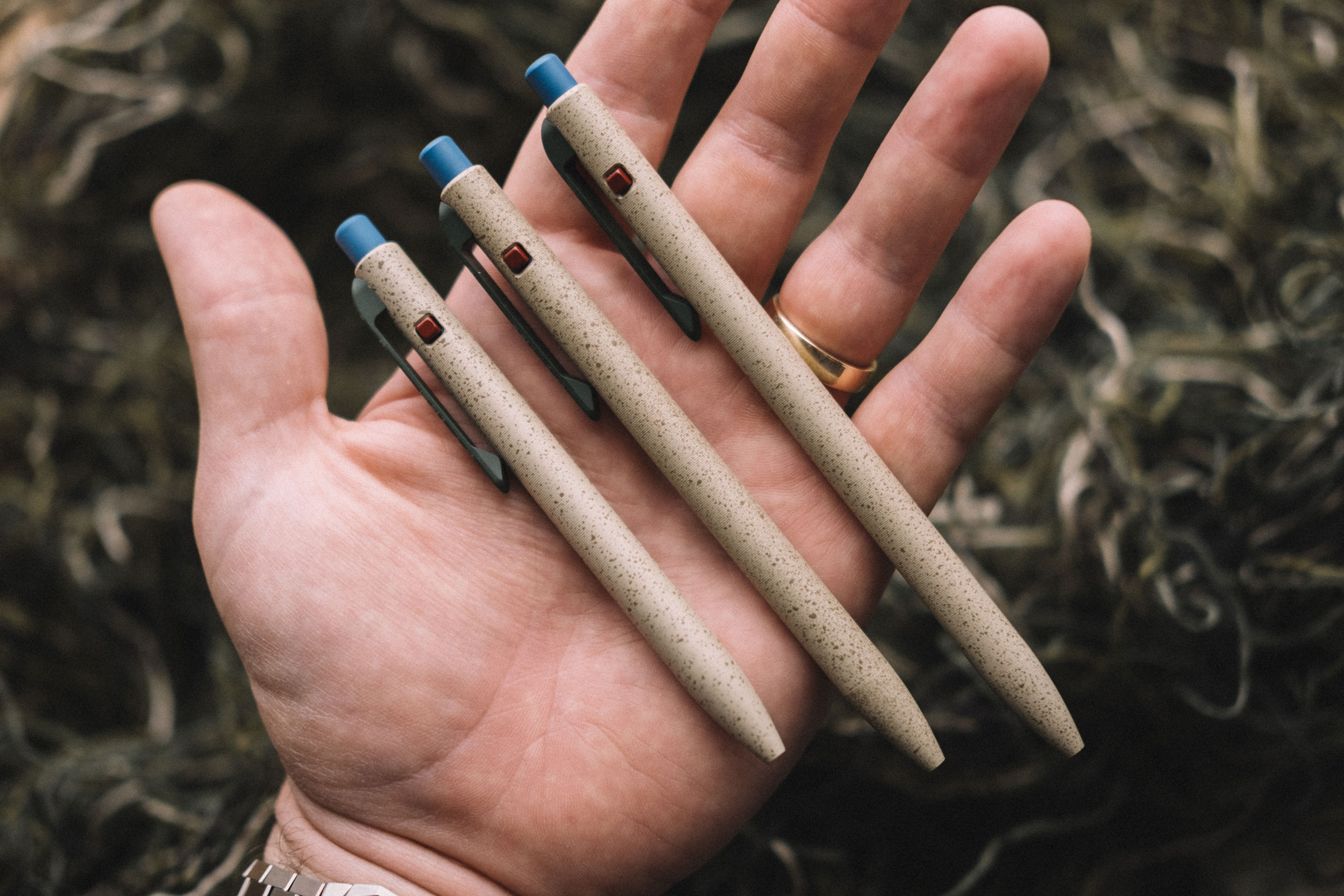 For the Summer 2022 Seasonal Release, we decided to pack our bags, turn on the out-of-office reply, and head off into the woods for a mountainous retreat. Trailhead is inspired by the great outdoors – pulling design elements from our favorite hiking shoes, backpacks, tents, fishing gear, and the mountains themselves. Perfect for getting out of the house and doing some exploring (weather permitting, of course).
This is the first Seasonal based on our brand new Slim Side Click model so it took a bit longer than expected. Featuring a slimmer body as the name suggests (0.37" compared to 0.43") and a completely redesigned clip that looks sleeker while allowing the pen to sit deeper in the pocket, we wanted to create a sort of spiritual successor to last year's Overlander. Similar vibe, different terrain.
For something extra special, our paint team developed a "speckled" pattern on the body and a technique for the clip where we laser off the Cerakote to expose the titanium below vs. our traditional deep engraving. The treeline has nice, crisp edges but is smooth to the touch. And of course we had to include everyone's favorite cryptid out for a leisurely stroll. Available for purchase until October 30, 2022.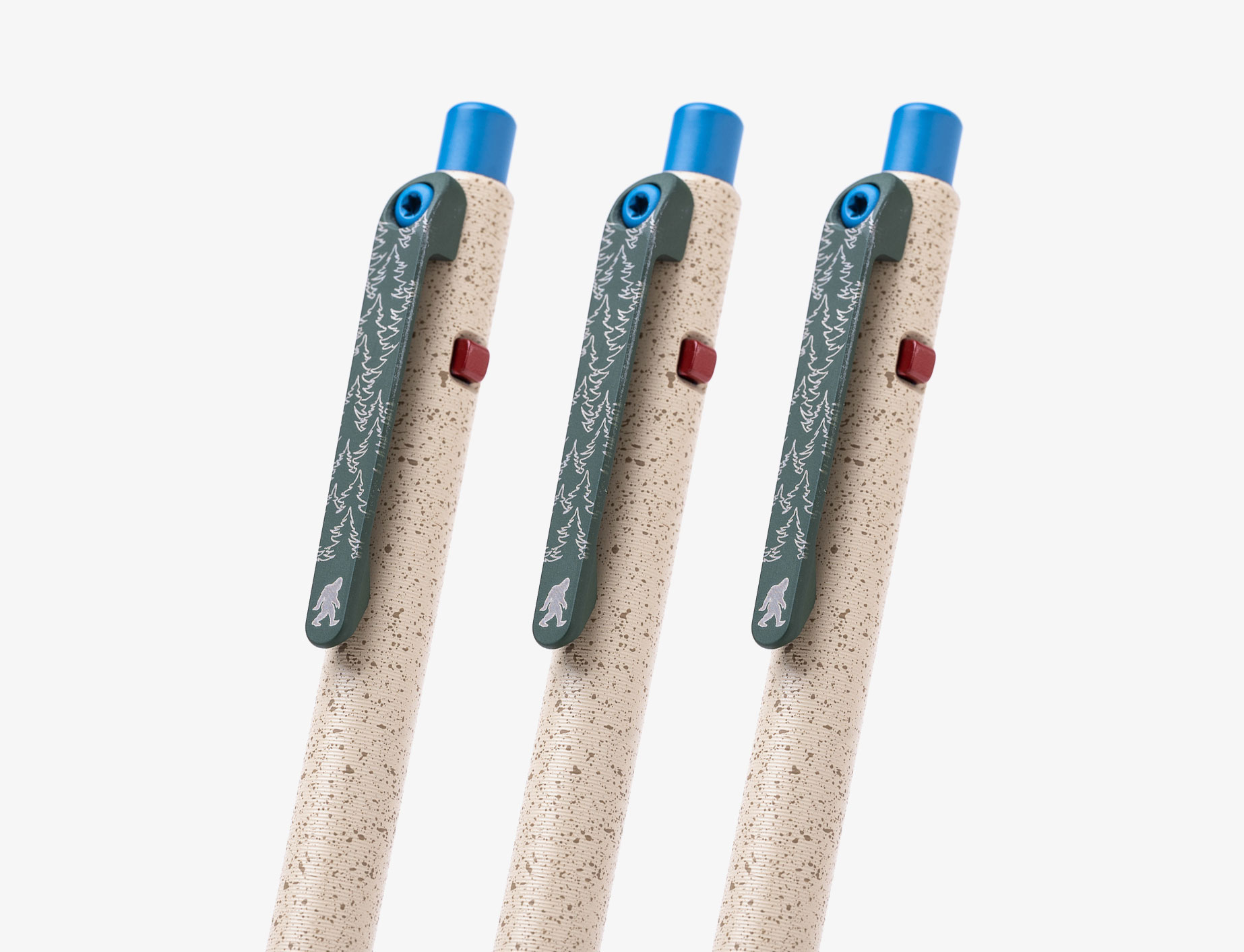 Specs
Built on our brand new Side Click Pen

$149 retail price

Titanium base material

Sasquatch and treeline engraving on clip

Available in Standard (5.8"), Short (5.3"), and Mini (4.6")

Commerative metal card included with each pen
Fully Custom Cerakote Finishing
Cerakote is a thin coating of ceramic that we apply to the surface of titanium pens in our own paint shop. Once this coating is cured, it provides several technical benefits including abrasion, chemical, temperature, and scratch resistance (but not proof). Hard wear will still show on Cerakote but we love that it gives us the ability to add some color without any serious weight or thickness.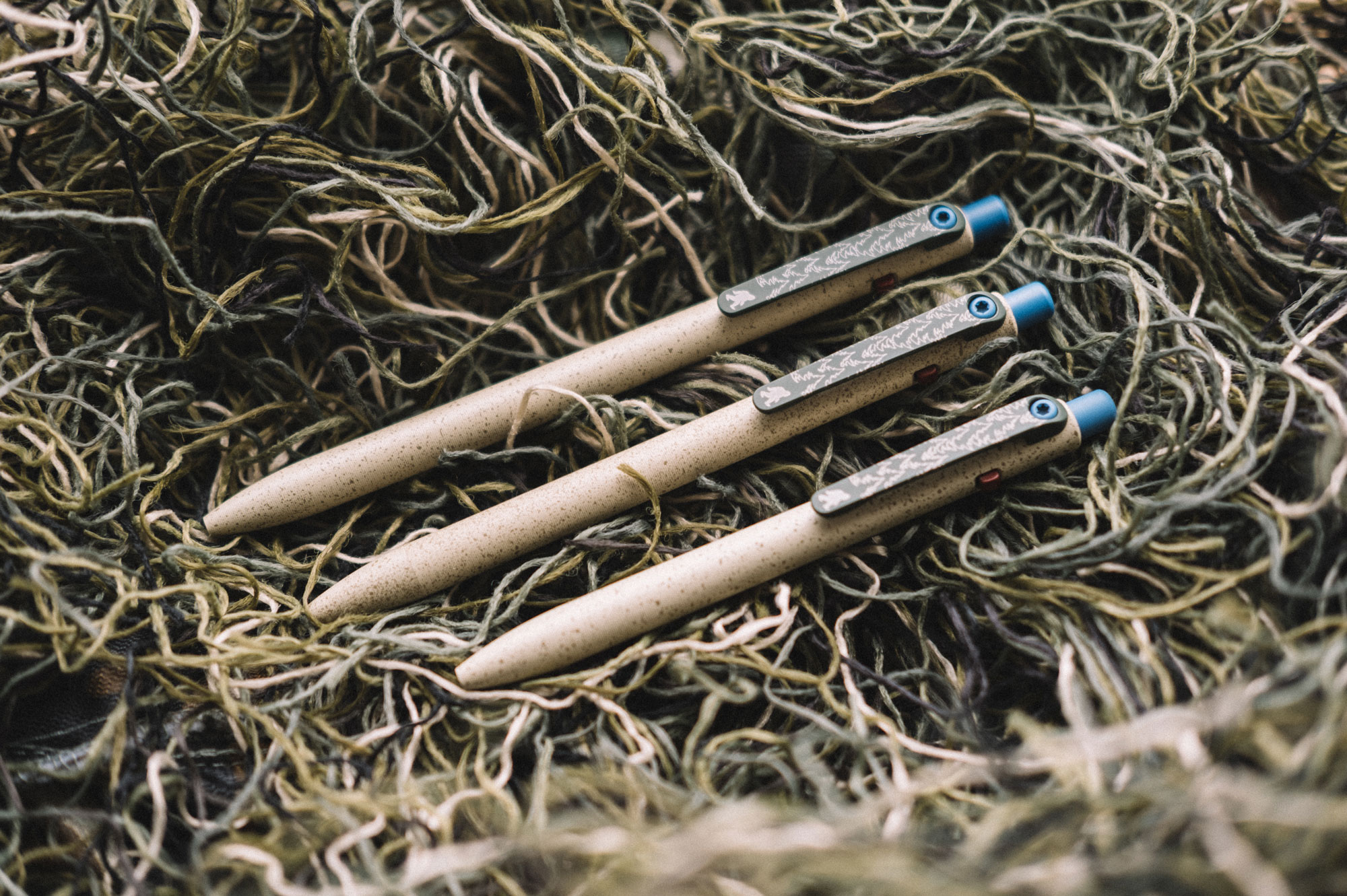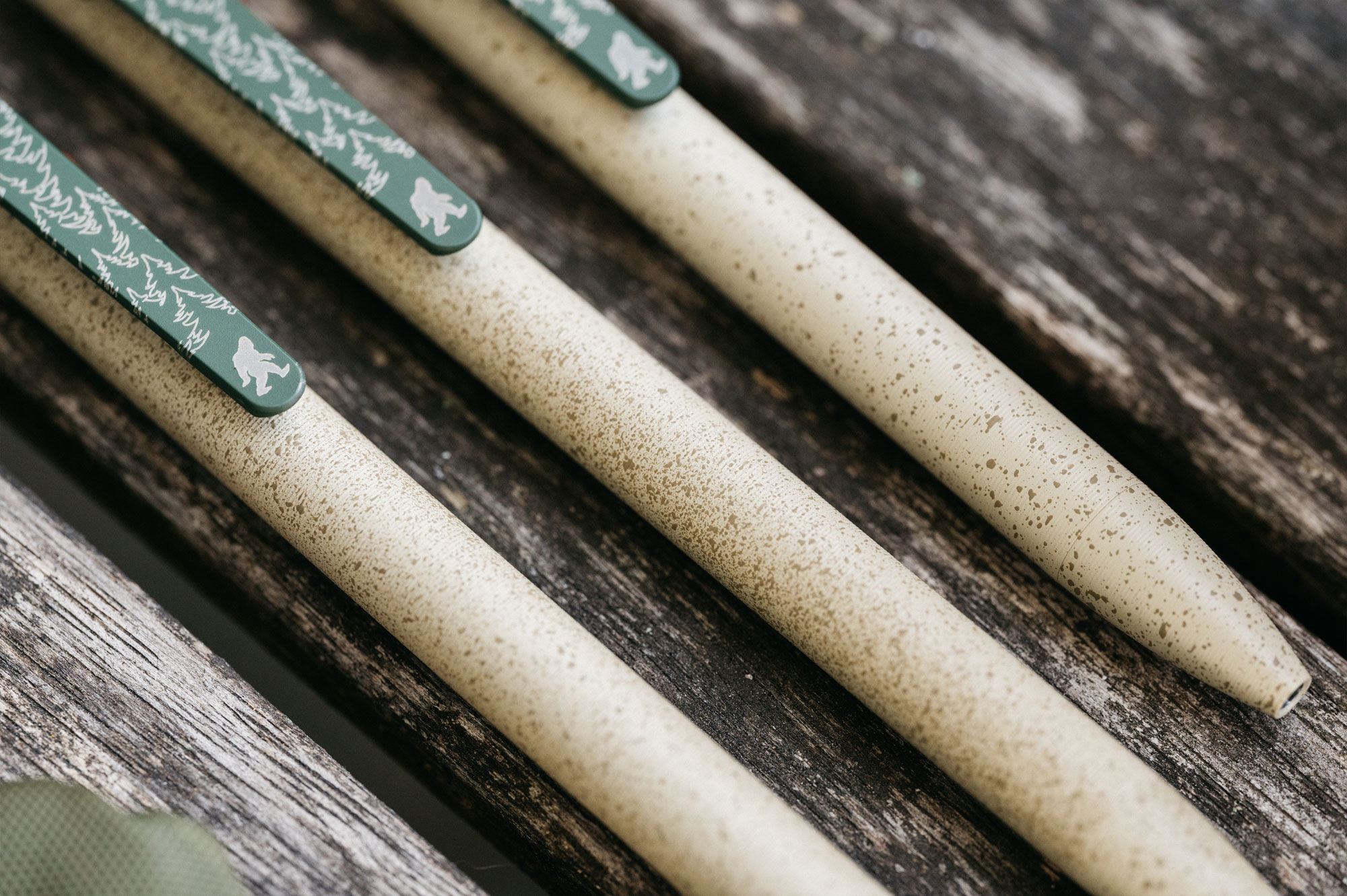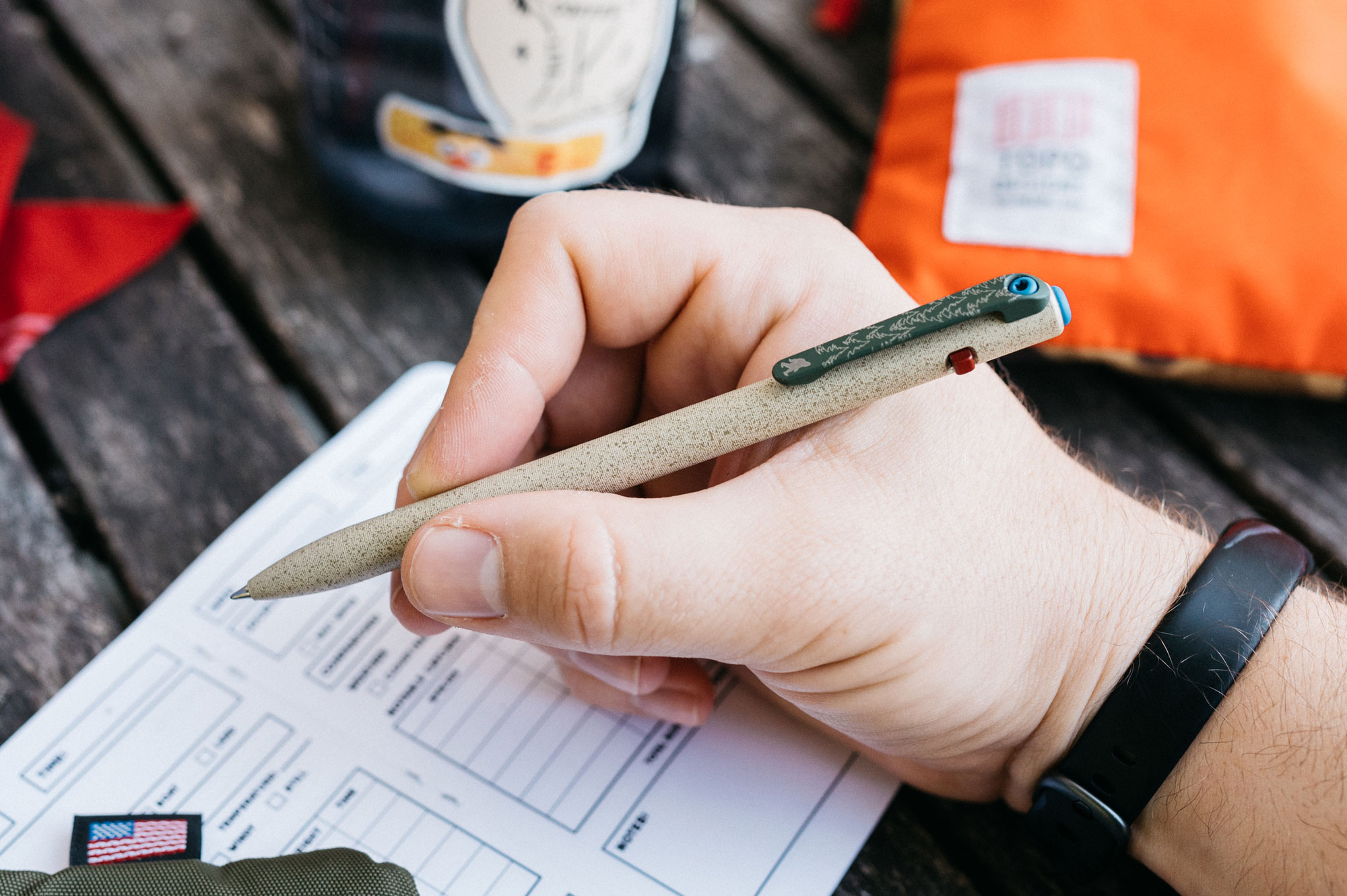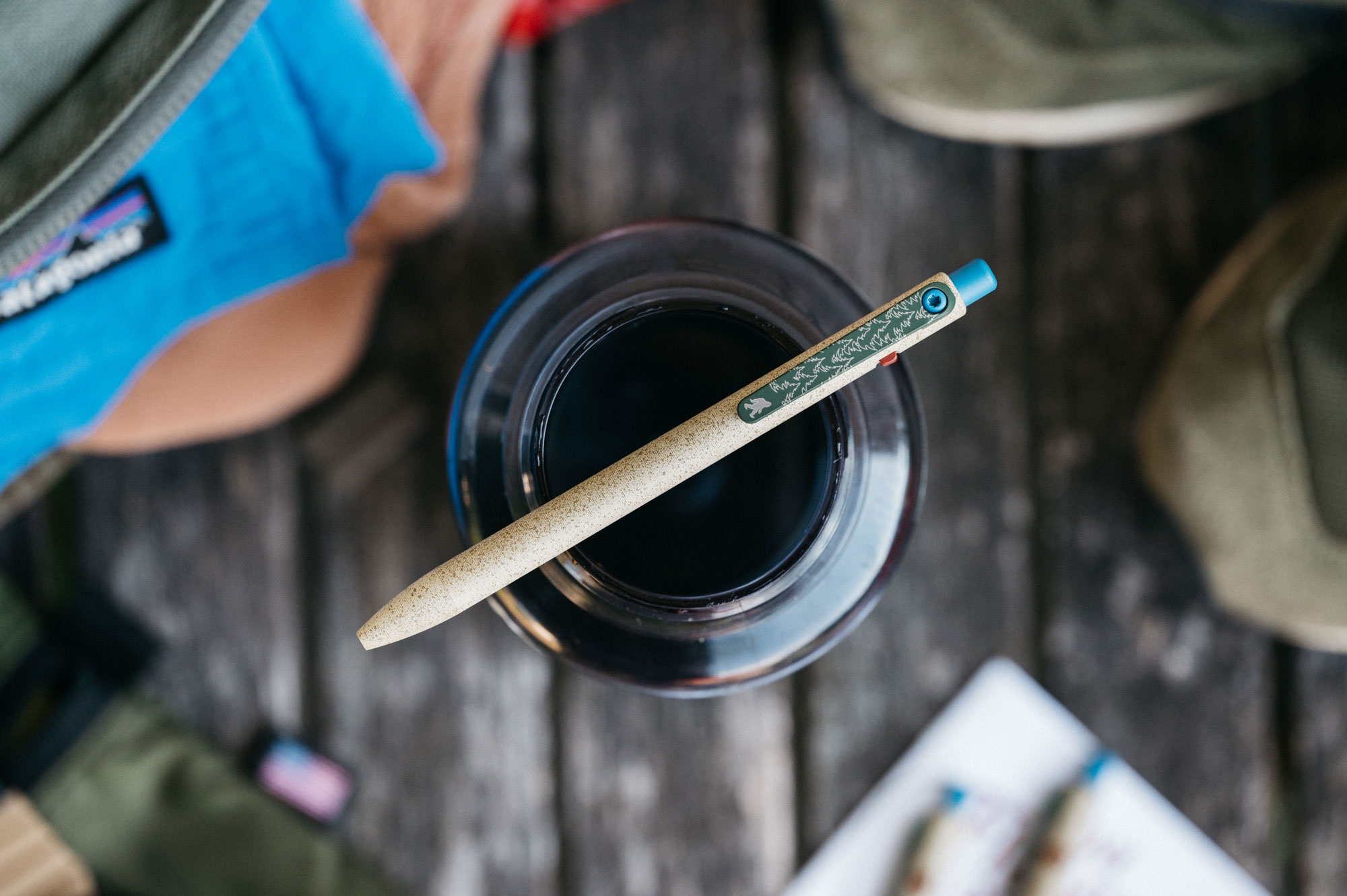 Available for a Limited Time Only
---
About Tactile Turn
What started as a one-man operation with a single lathe has grown into a state-of-the-art manufacturer of high-quality machined pens. Headquartered in Dallas, Texas, all of Tactile Turn's pens and parts are designed, machined, assembled, and shipped in-house down to the smallest parts (even the screws!). All of our products come with a Lifetime Warranty because we only use premium materials and stand behind our craftsmanship. If something unexpected goes wrong, get in touch and we'll take care of it. Simple as that.