Launching July 27, 2023 @ Noon Central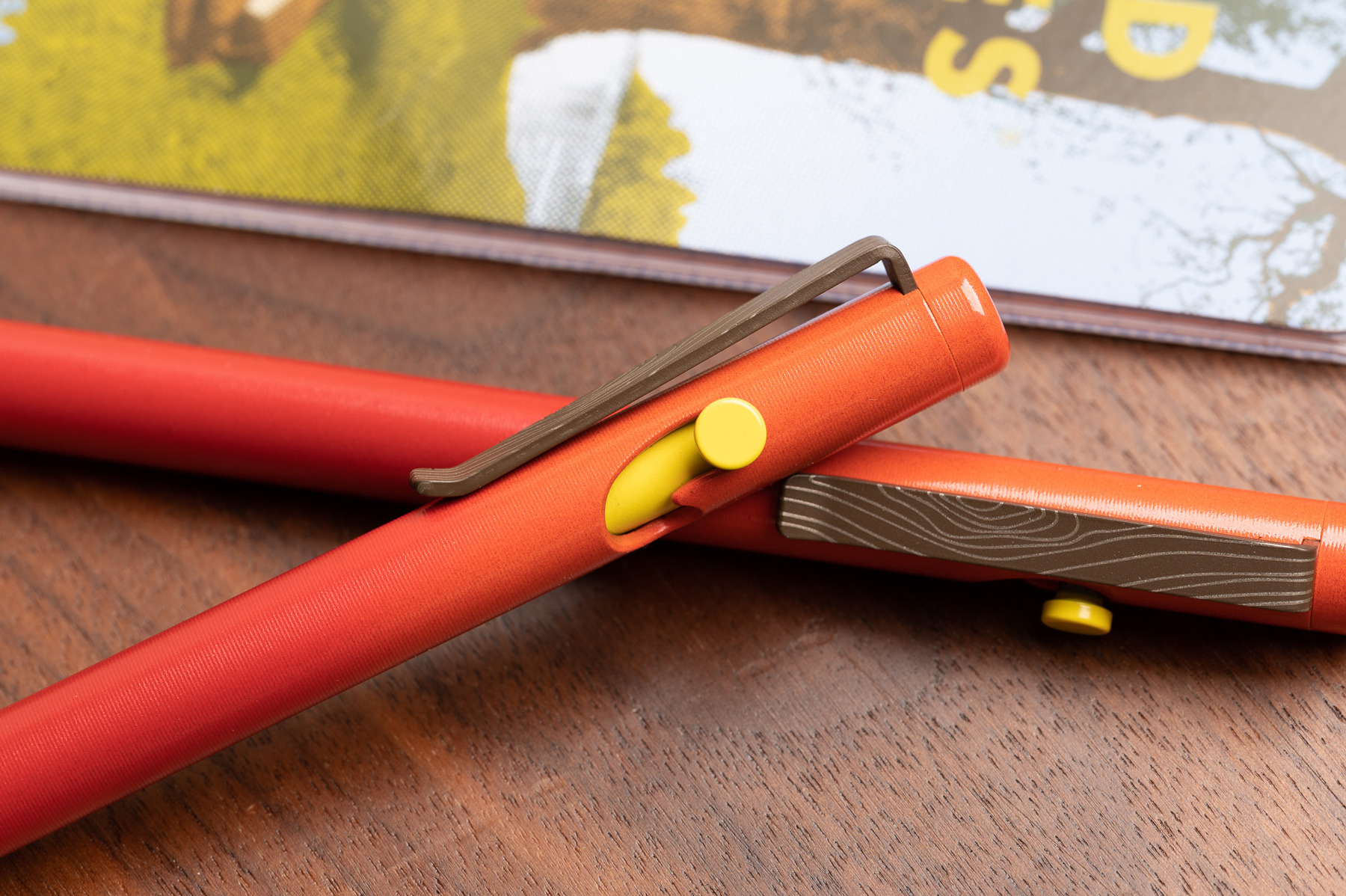 For a million years or more, humans and our early ancestors have used fire as a tool to keep warm, cook meals, provide light in darkness, and offer protection from predators. It's also the perfect excuse to gather together and burn a few marshmallows.
This Seasonal Release is an ode to Prometheus stealing fire from the Olympian gods and giving it to humanity. Alright... maybe that's a little dramatic. For the first time offering Cerakote paint on Bolt Action or Slim Bolt Action models, Ember is treated with a red-to-orange gradient on the body, yellow accents on the bolt and channel, and a subtle, metallic clear coat for some sparkle. Topping it off is a brown clip with a woodgrain, laser-engraved pattern to add some fuel to the proverbial fire.
Our main concern with using paint on the Bolt Action mechanism was chipping and discoloration so, to address this, we intentionally kept part of the bolt bare where it hits the channel. After months of carrying prototypes, experimentating with painting techniques, and countless actuations we're confident in the durability.
Ember will be available for purchase starting July 27, 2023 until September 28, 2023.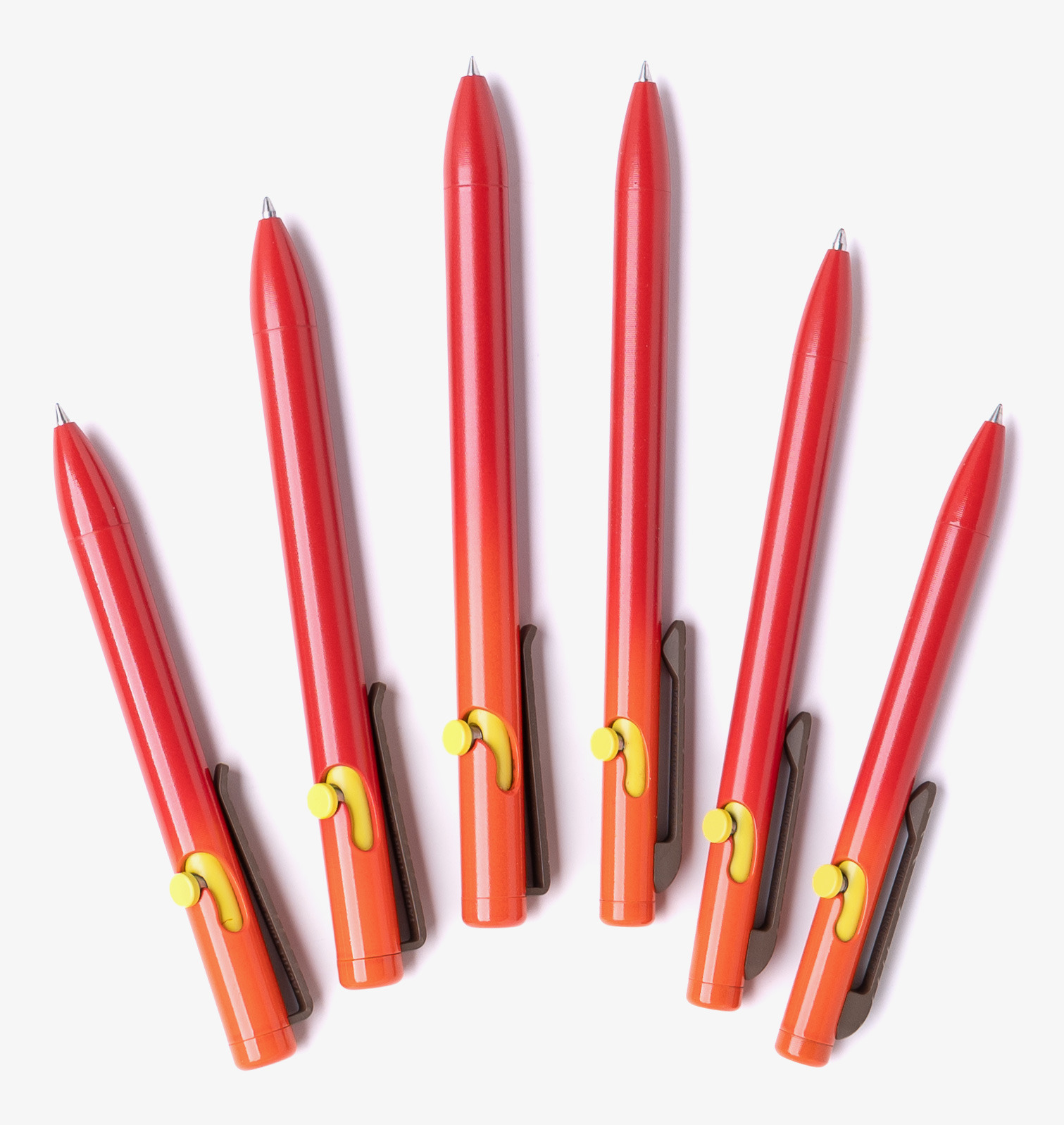 Specs
Built on the Bolt Action and Slim Bolt Action Pens

$149 retail price

Titanium base material

Red-to-orange Cerakote paint on body

Bright yellow accents on bolt and channel

Woodgrain engraving on the brown clip

Available in Standard (5.6"), Short (5.1"), and Mini (4.4")

Custom matchbook included with all Domestic Ground orders
Fully Custom Cerakote Finishing
Cerakote is a thin coating of ceramic that we apply to the surface of titanium pens in our own paint shop. It's abrasion, chemical, temperature, and scratch resistance but not proof. Hard wear will still show on Cerakote but we love that it gives us the ability to put colors on our pens without adding any serious weight or thickness.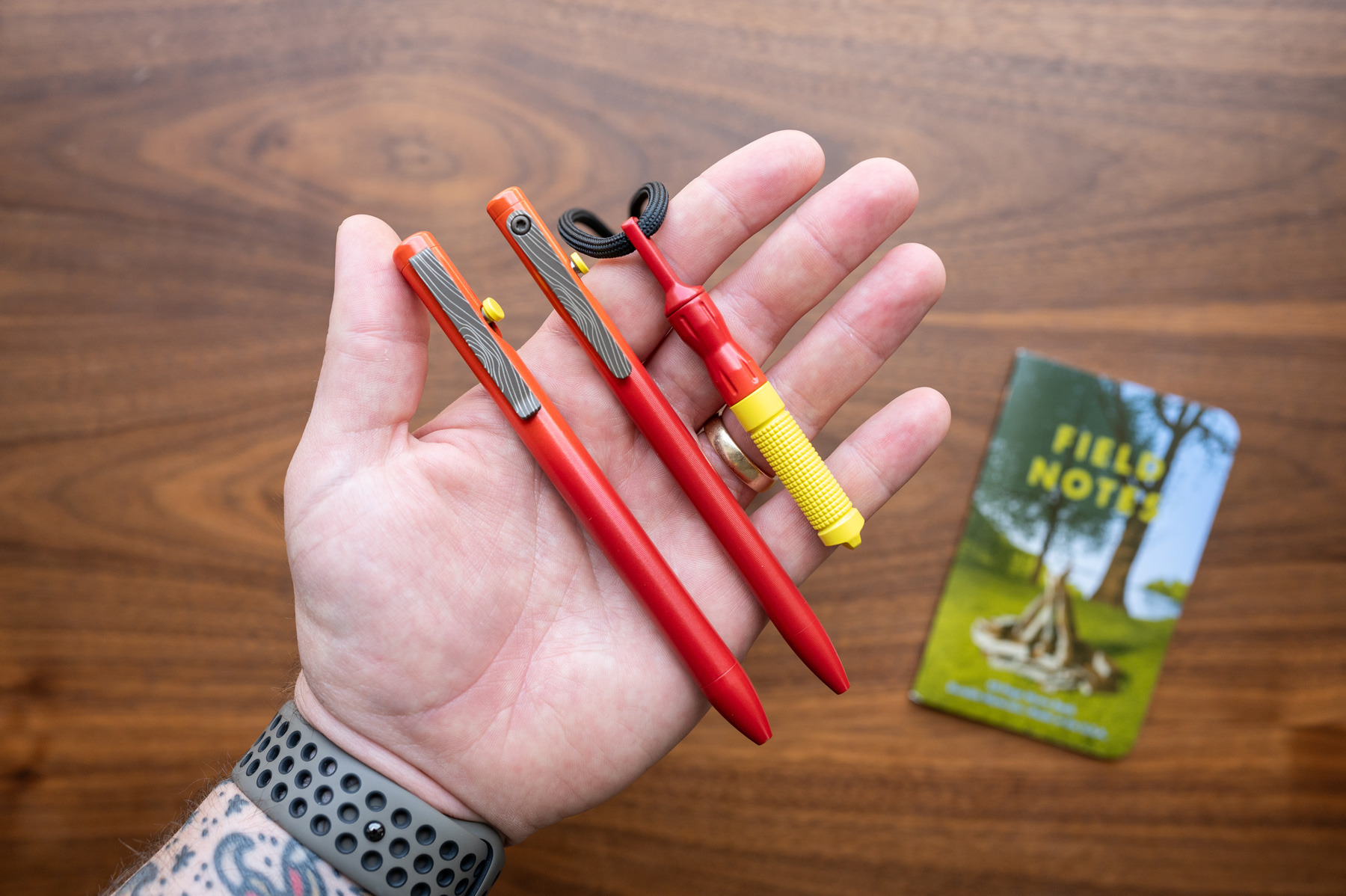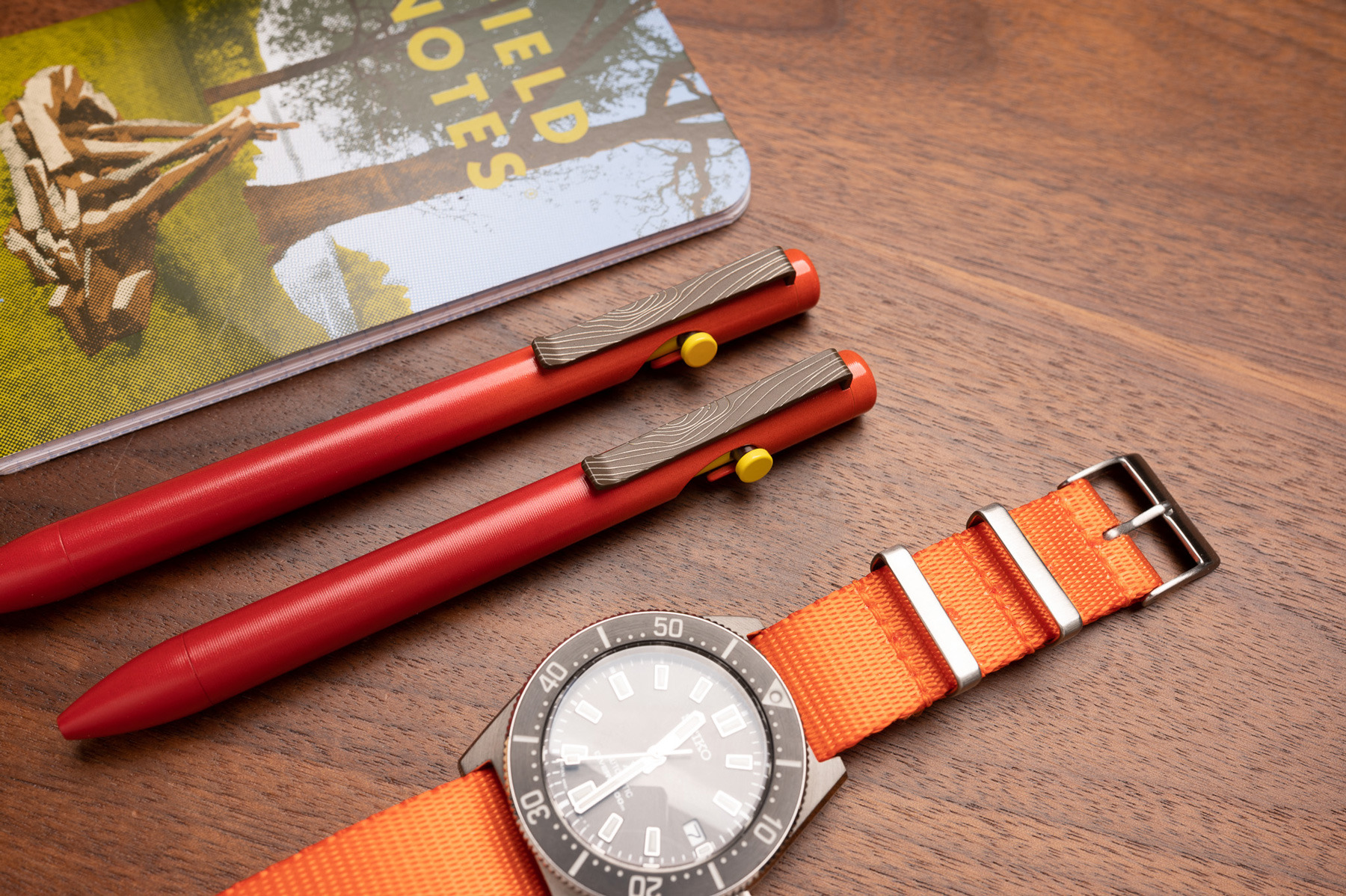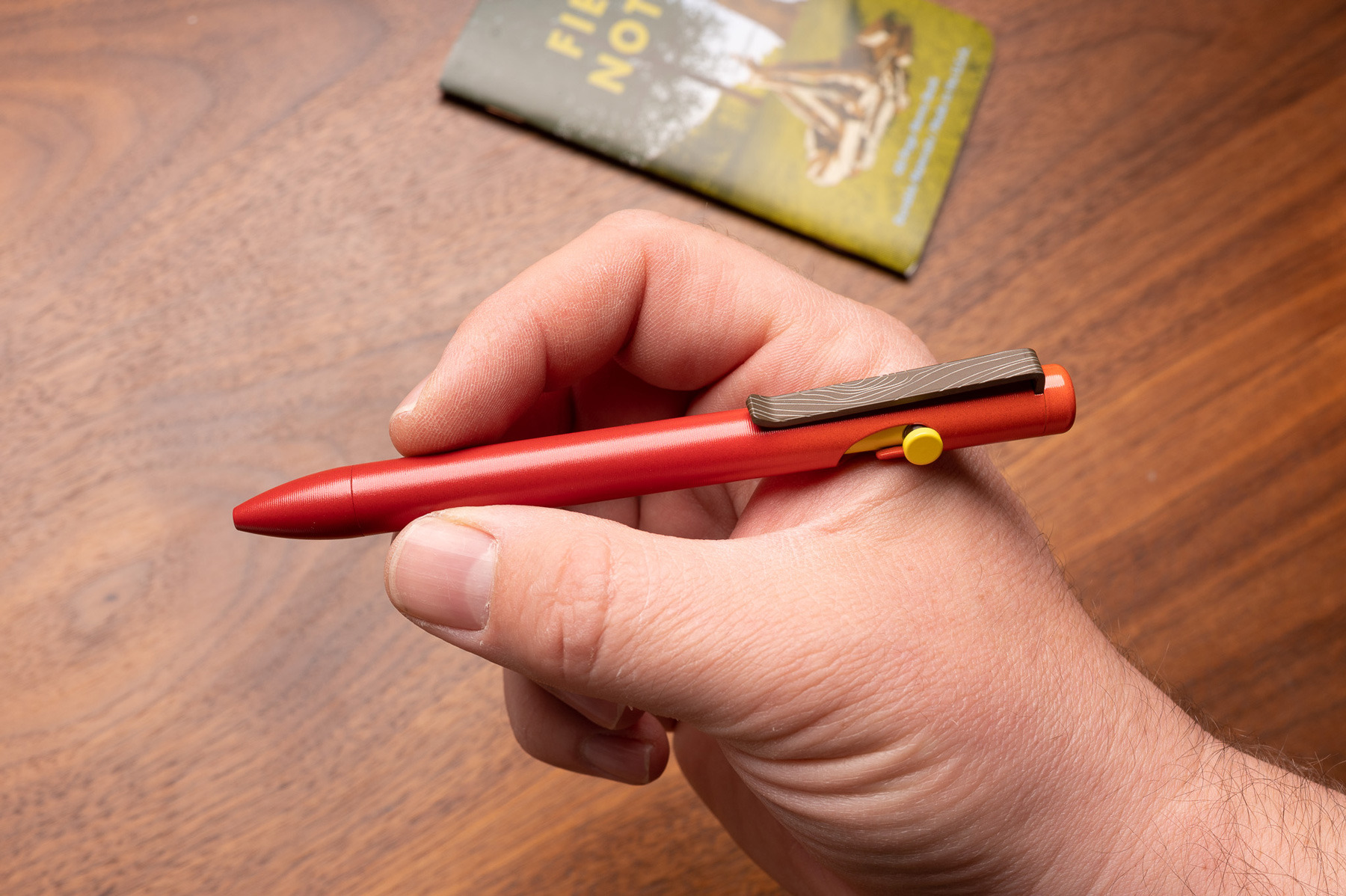 Available for a Limited Time Only
About Tactile Turn
What started as a one-man operation with a single lathe has grown into a state-of-the-art manufacturer of high-quality machined pens. Headquartered in Dallas, Texas, all of Tactile Turn's pens and parts are designed, machined, assembled, and shipped in-house down to the smallest parts (even the screws!). All of our products come with a Lifetime Warranty because we only use premium materials and stand behind our craftsmanship. If something unexpected goes wrong, get in touch and we'll take care of it. Simple as that.