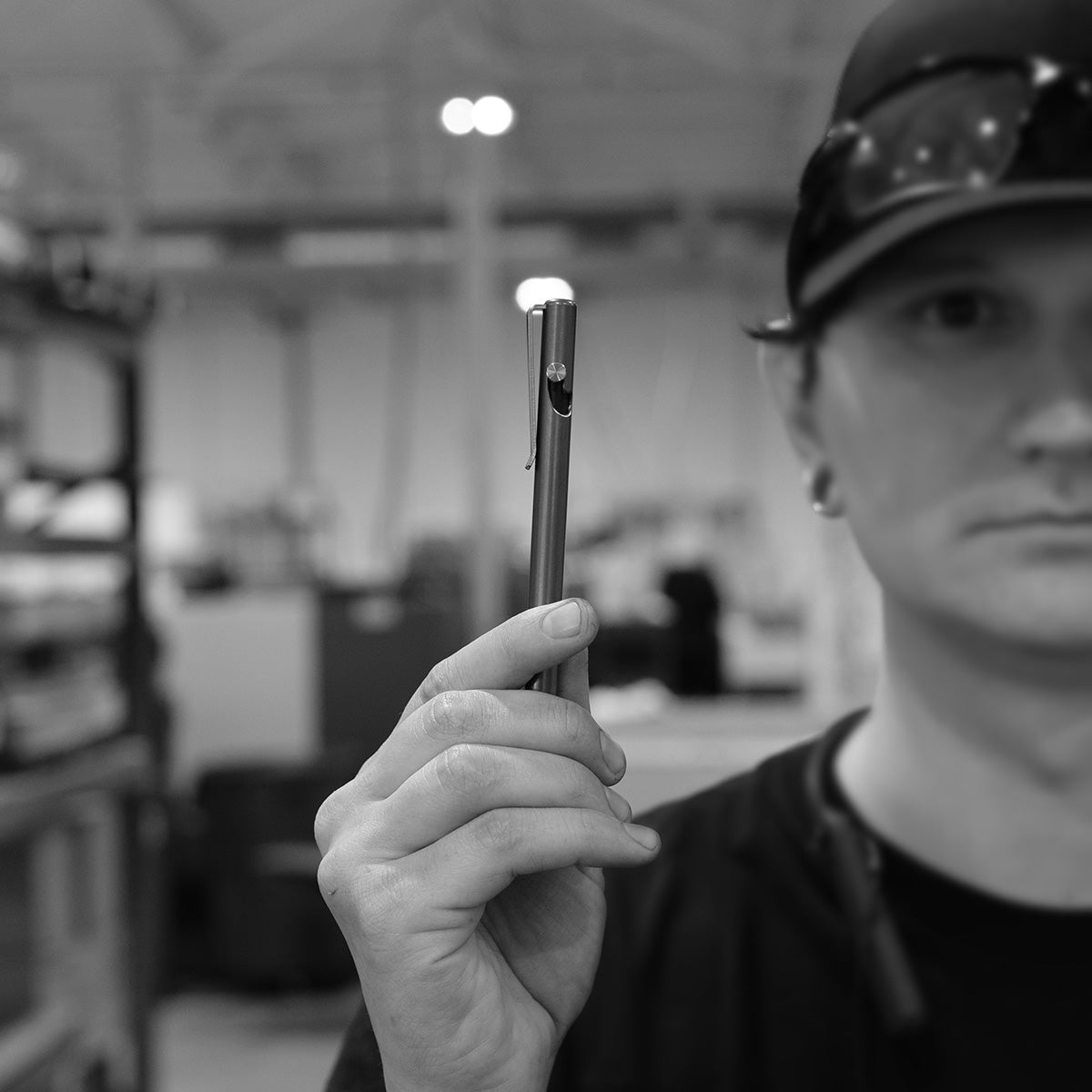 Proudly designed, machined, and assembled in Dallas, Texas
Our small but mighty team works hard to create quality, all-metal products using CNC machines and elbow grease. We strive to do as much as we can in house, even down to making the screws, and provide fair compensation and benefits for our employees.
Our Story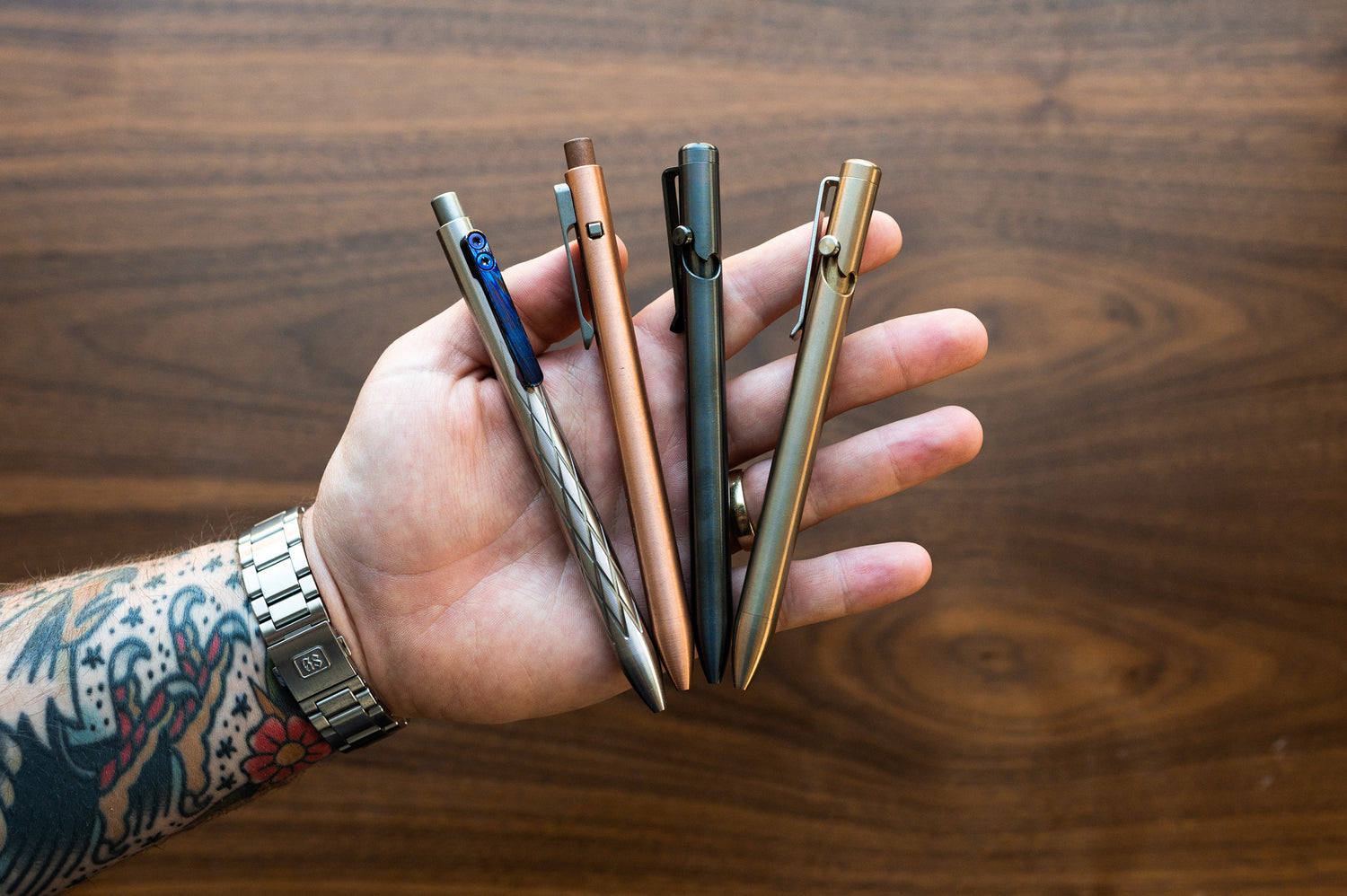 Every pen we sell comes with a Lifetime Guarantee
That's not to say you can beat it up and expect a new one but we stand behind the craftsmanship and quality of our work. We believe tools should be carried, used daily, and passed on to future generations. If something in the manufacturing process unexpectedly goes wrong, we'll take care of it. Simple as that.