MAR 23 2023 // NOON CENTRAL
NOTE:
If a model is sold out use the "Notify Me When Available" button to receive an automated email as soon as inventory is added next.

Regular price
Sale price
$229
Unit price
per
Sale
Up to 20 characters, one line only, no symbols
View full details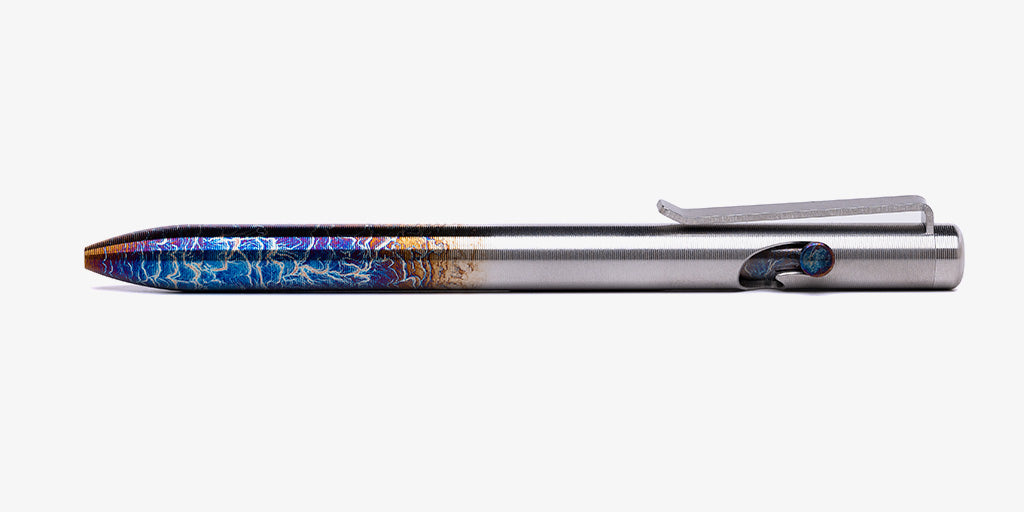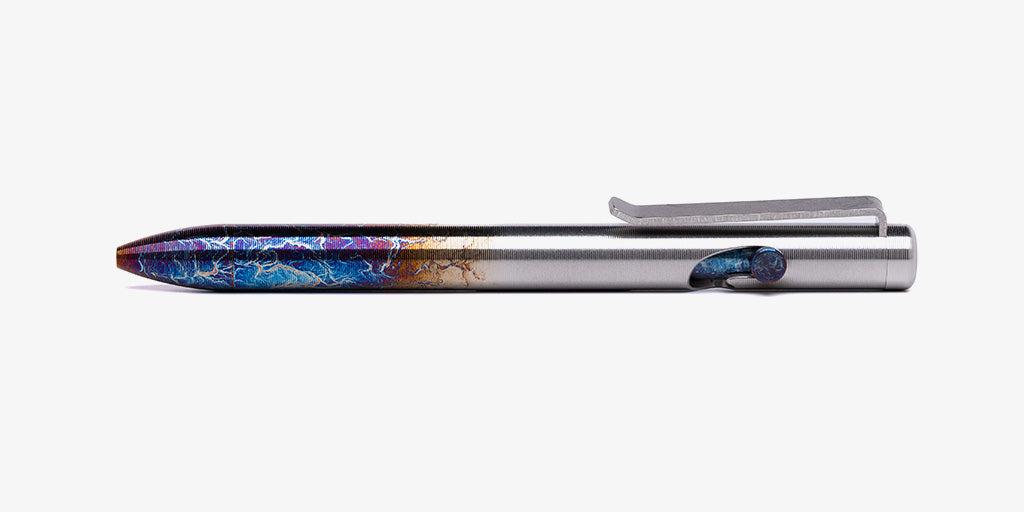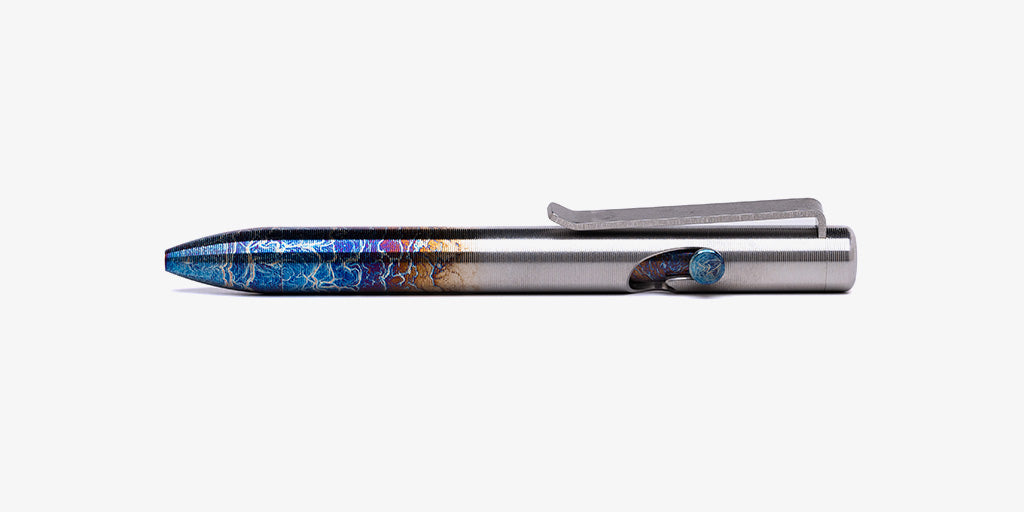 Reminiscent of the Northern Lights, blue flames, or ocean waves crashing on the shore (depending on how you look at it), Aurora is a Titanium Bolt Action pen with a tasteful finishing treatment creating colorful patterns in contrast with raw metal. No two are the same.
Base Material: Titanium
Standard: 5.6", 1.3oz, Pilot G2 0.7mm ink refill
Short: 5.1", 1.2oz, Schmidt EasyFlow 9000 ink refill
Mini: 4.4", 1.1oz, Pilot G2 0.7mm Mini ink refill