Our Very First Seasonal Limited Release
Whirring machines, spraying coolant, metal shavings... there's a lot to be cautious about when working in a machine shop. That's why our first Seasonal Release is called "Safety First." The pen serves as a reminder to carefully consider your actions – whether it's writing down something in an important meeting or scribbling notes on the shop floor. Constantly misplacing your pen? The Hi-Vis Orange Cerakote finish really pops out in a dark bag, messy desk, or on the ground. And it's not all about the looks, either. The Cerakote finish makes our already durable pens even tougher.
Available until November 30, 2020
Built on our popular Side Click Pen
Base material: Titanium
Hi-Vis Orange Cerakote extra durable coating on body
Black Cerakote finish on clip, top button, and side button
Deep "Caution" engraving on the clip
Available in Standard (5.8"), Short (5.3"), and Mini (4.6")
Commemorative card included with each pen
Material: Titanium
Diameter: 0.43"
Standard: 5.8" length, 1.2 oz
Short: 5.3" length, 1.1 oz
Mini: 4.6" length, 0.9 oz
The Standard [5.8"] comes with a Pilot G2 0.7 mm refill, the Short [5.3"]comes with a Schmidt EasyFlow 9000 medium refill, and the Mini [4.6"] comes with a Pilot G2 Mini 0.7mm refill. Many of our customers like to use their own personal favorites, however, and so we put together a list of compatible refills that work with our Side Click pens.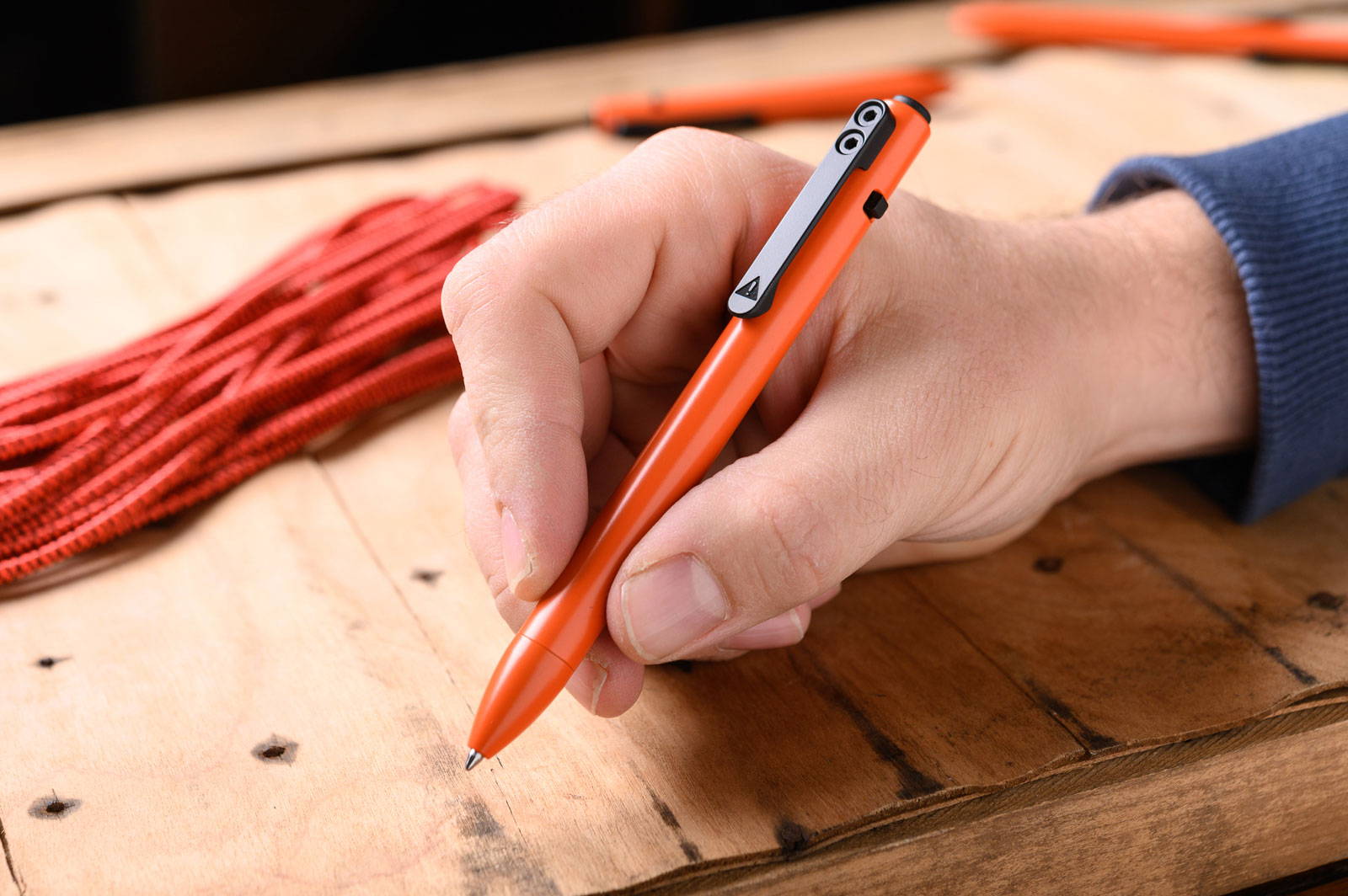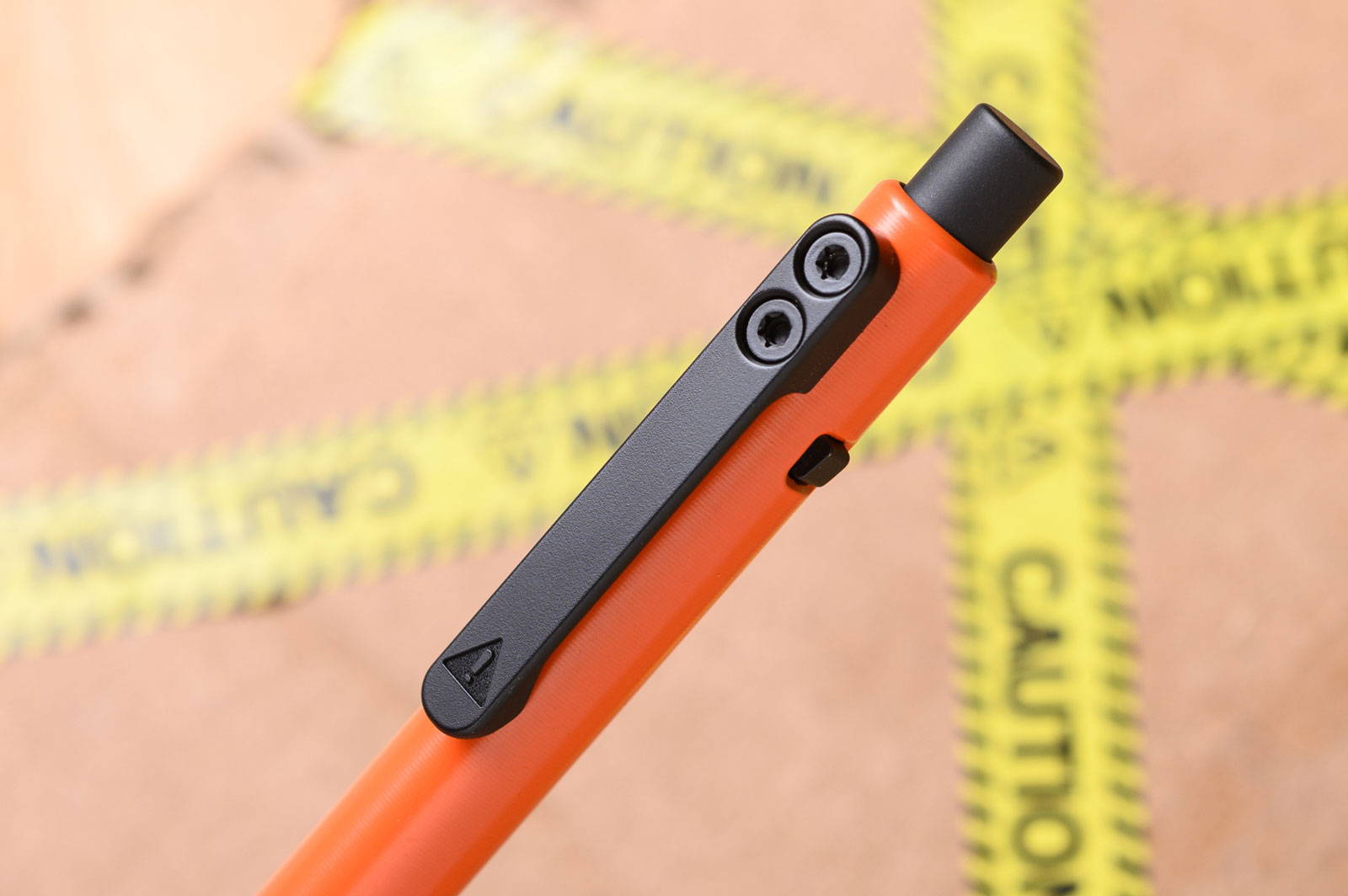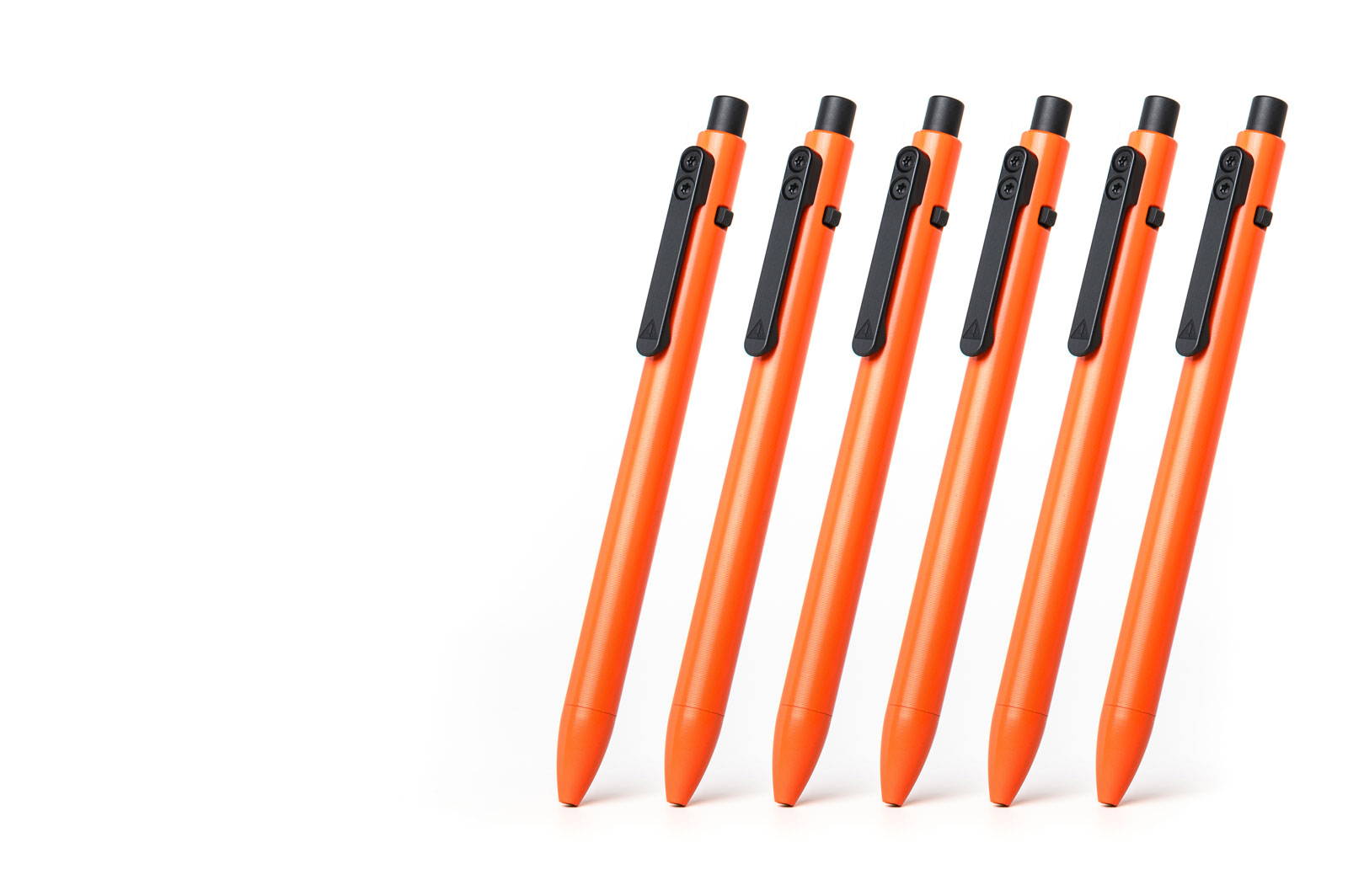 Each pen features the ISO W001 "WARNING" logo deep engraved on the clip. An exclamation point bound by a triangle commands extra attention. After we engrave the logo, the whole clip is treated with a black Cerakote finish to ensure maximum durability and richness of color.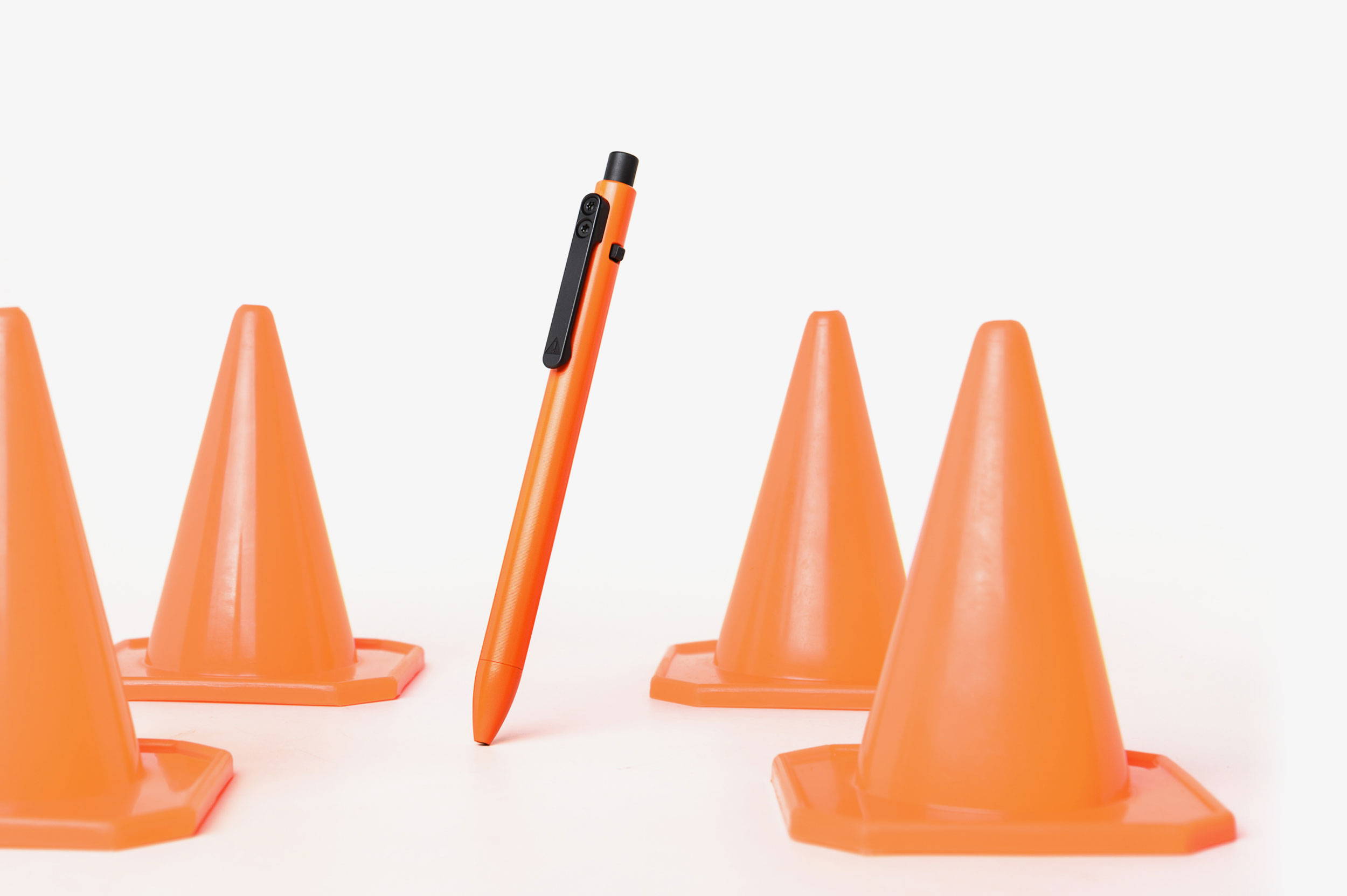 Hi-Vis Orange Cerakote Finishing
Cerakote is a thin coating of ceramic that's applied to the surface of our titanium pen. Once this coating is cured, it provides several technical benefits to the pen such as abrasion, chemical, scratch, and temperature resistance. It gives the pen a smoother and sleeker look and feel but our signature texture is still there – it's just more subtle.
Schmidt EasyFlow 9000 Medium Refill
Pilot G2 Mini 0.7mm Refill
If you're tuned into our Limited Release drops of exotic treatments and materials, you probably noticed that they tend to sell out pretty fast. Seasonal Releases are going to be much easier to get your hands on because, instead of a set number of pens, they're available for a set period of time. No fast fingers required or having to dip out of that work meeting to try and snag one from your phone in the bathroom. And don't worry, we'll still be doing the traditional Limited drops when we have the material. Seasonal Releases are an addition to our product offerings, not a replacement.
Past Releases: