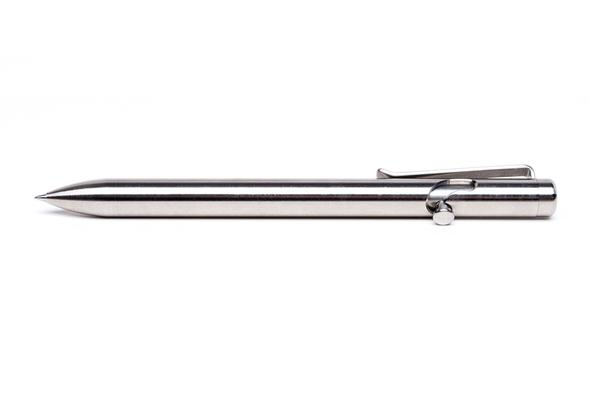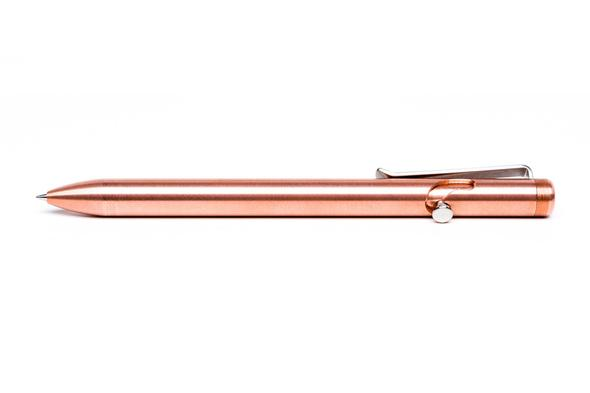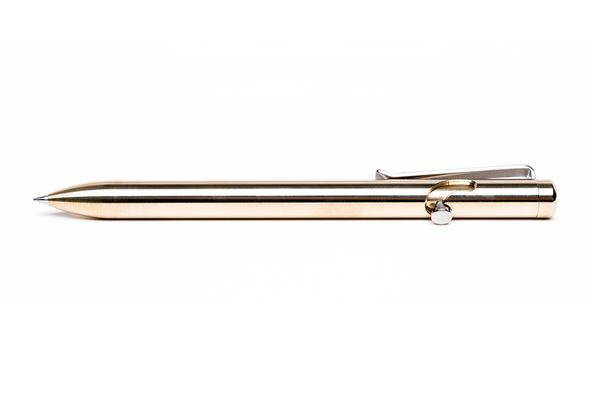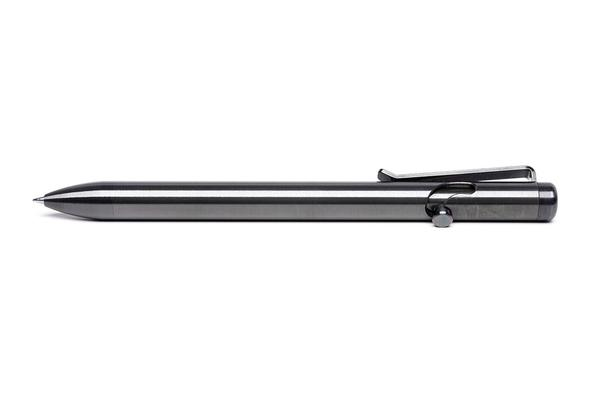 Titanium Bolt Action Short, $99
Bronze with Titanium Damascus bolt, +$20
Zirconium Bolt Action, $249
Choose a name, a phrase, a company, or a momentous occasion.
We machine, assemble, and ship everything in our own shop.
Our pens are designed to be passed on to future generations.
Buy a thoughtful, useful tool for someone you love... or yourself.

We believe that everyday people deserve to use something beautiful, thoughtfully-designed, and well-made every single day. All of our products are machined in our Texas-based shop and come with a lifetime warranty. If something isn't right, we'll take care of it.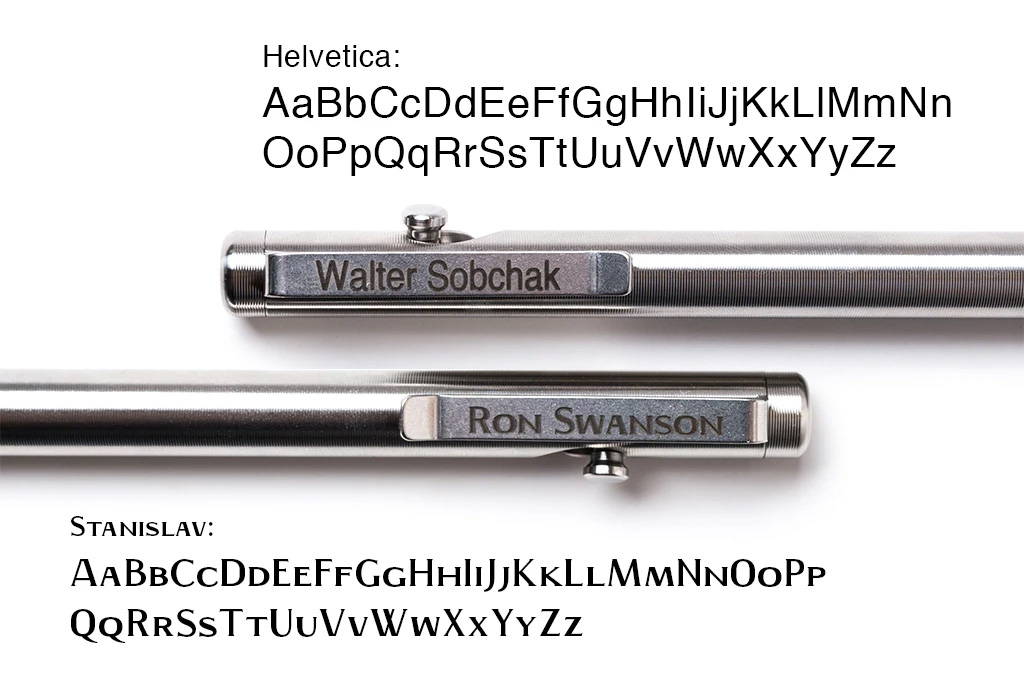 For an additional $10, you can add up to 20 characters on the clip. Names, latin phrases, businesses, or inside jokes... be creative!
Copper contains natural antimicrobial properties and can stand up to harsh disinfectants which is why doctors, nurses, and other healthcare workers have always been one of our most loyal customer groups.
A recent NIH-led study found that a form of coronavirus can remain viable for up to 2-3 days on plastic and stainless, steel, 24 hours on cardboard, but only 4 hours on copper.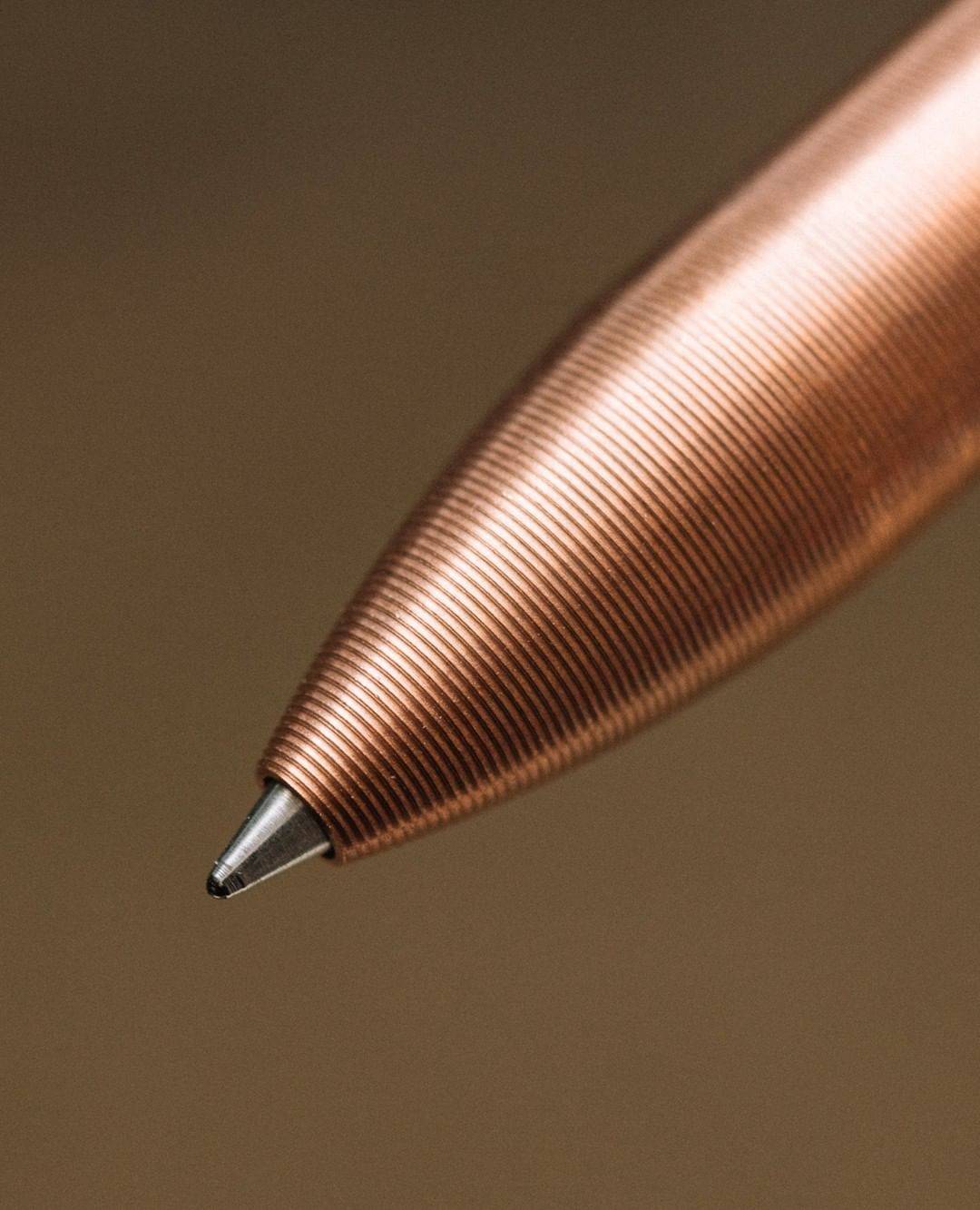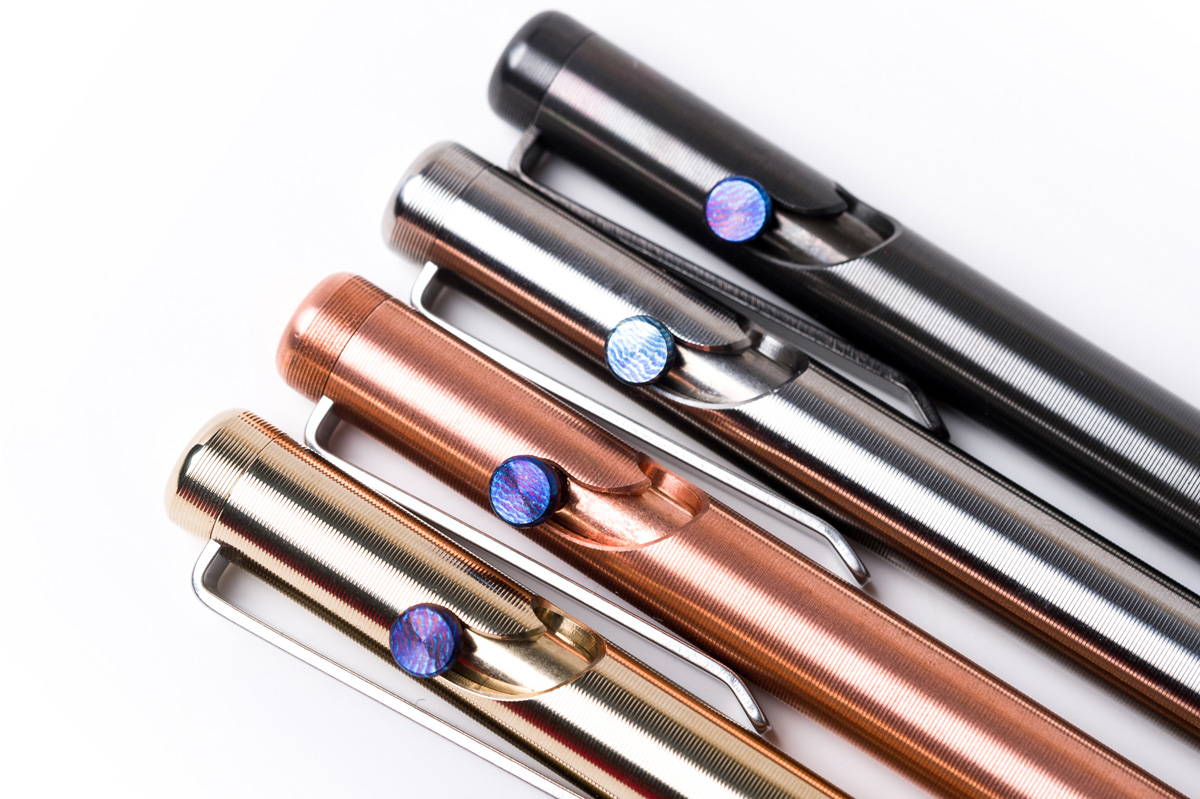 We machine every part of these pens in our own shop using the finest titanium, copper, bronze, and zirconium we can find. No plastic, no compromises.