Let's face it, most of us are hooked on coffee. Whether you enjoy brewing it at home or making the pilgrimage to a favorite café, there's no denying that a cup of coffee (or tea) is the best way to start the day or take an afternoon break. Inspired by our favorite ritual, Nitro is a rich, golden brown Cerakote body paired with bronze accents, and a milky, cream-colored clip. We added a laser engraved, anodized lightning bolt mug icon to represent the glorious caffeine kick. As the weather begins to cool and the days get shorter, take time to sit down with a hot beverage, your journal, and a quality pen to gather your thoughts.
Available until December 31, 2023
Built on Side Click and Slim Side Click pens
Base material: Titanium
Golden brown Cerakote body finish with undertones
Bronze top button, annodized side release and screw
Lightning Bolt Mug icon engraving on the clip
Available in Standard (5.8"), Short (5.3"), and Mini (4.6")
Custom coaster and sticker included with all orders
Optional Diner Mug + Coffee (+39)
Material: Titanium
Side Click:
Diameter: 0.43"
Standard: 5.8" length, 1.2oz
Short: 5.3" length, 1.1oz
Mini: 4.6" length, 0.9oz
Slim Side Click:
Diameter: 0.365"
Standard: 5.8" length, 0.83oz
Short: 5.3" length, 0.82oz
Mini: 4.6" length, 0.67oz
The Standard [5.8"] comes with a Pilot G2 0.7 mm refill, the Short [5.3"]comes with a Schmidt EasyFlow 9000 medium refill, and the Mini [4.6"] comes with a Pilot G2 Mini 0.7mm refill. Many of our customers like to use their own personal favorites, however, and so we put together a list of compatible refills that work with our Side Click and Slim Side Click pens.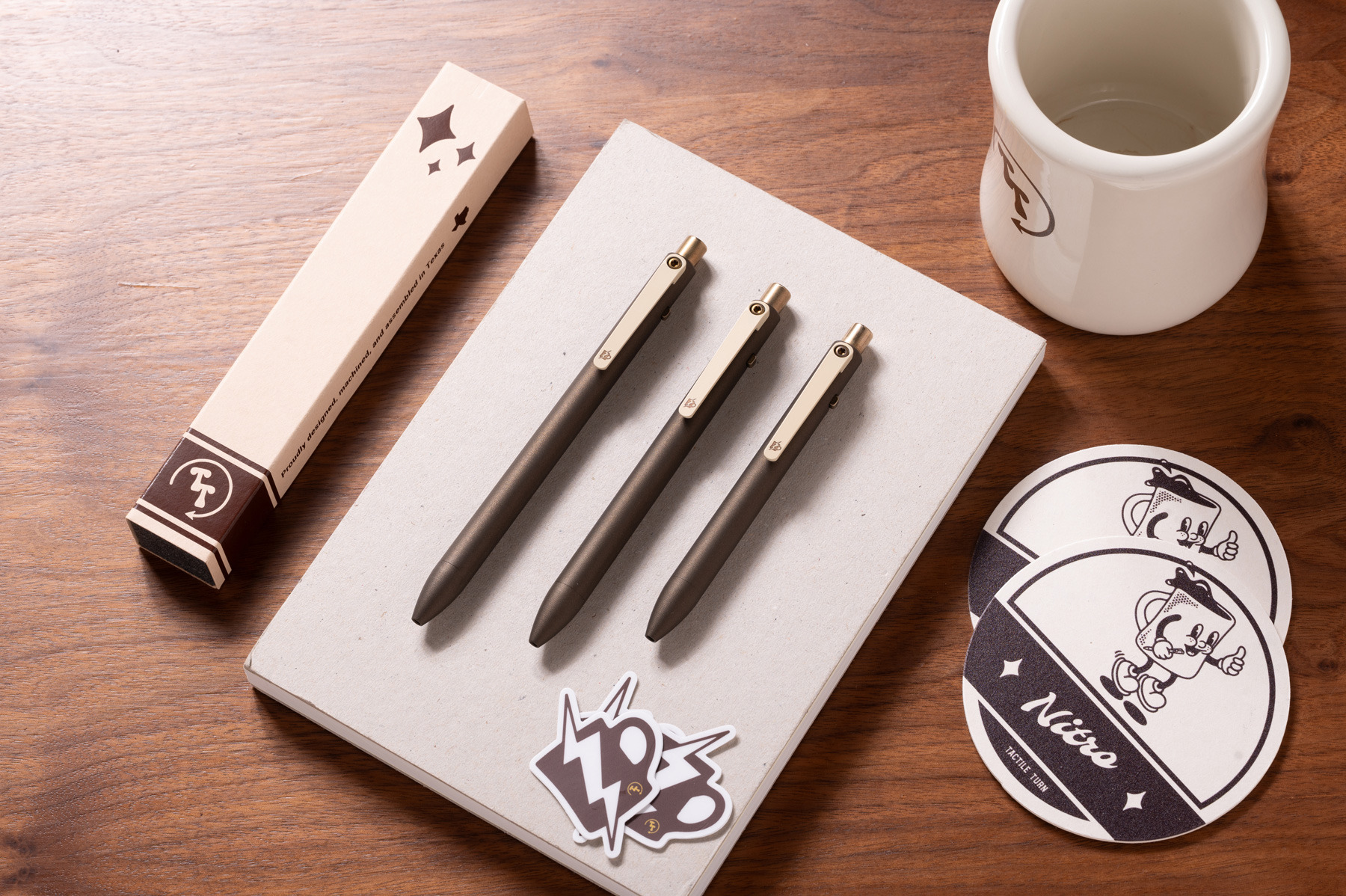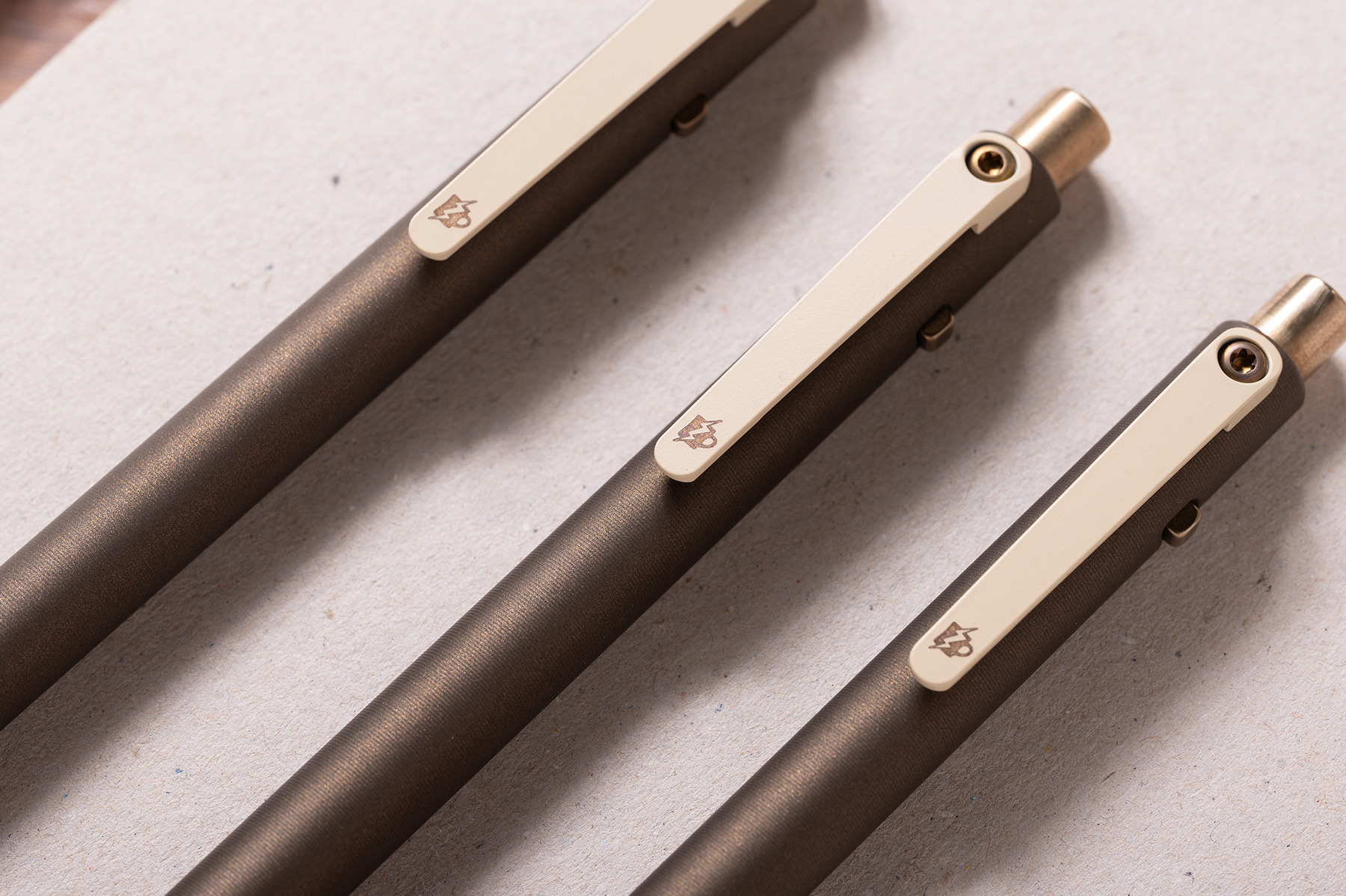 To celebrate the Nitro Seasonal Release, our friends at Voltage Coffee Project over in Decatur, TX roasted up a special batch of Ugandan natural process beans. You can read all about their project where they bought the land in Uganda along with the Texas A&M Borlaug Institute to provide infrastructure, equipment, and education to native farmers in one of the world's finest coffee growing regions. Along with the beans (roasted on October 26), we also made some diner mugs with custom art from Premo Design Co. Available as an optional $39 add-on while supplies last.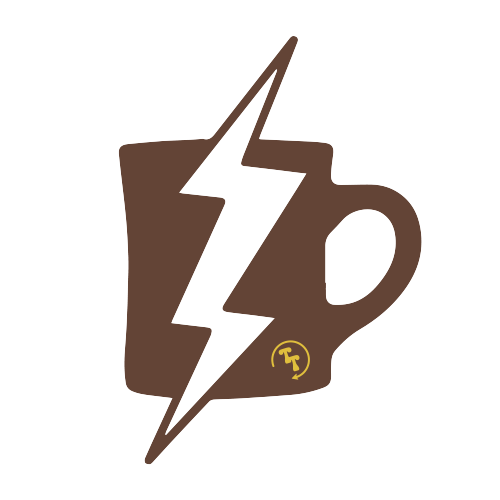 Supercharge your mornings
Similar to the iridescent blue we used on the Nautilus way back when, the brown Cerakote paint has subtle, golden undertones which pair nicely with the bronze top button, anodized bronze accents, and cream colored clip with, you guessed it, a bronze lightning bolt mug icon engraving.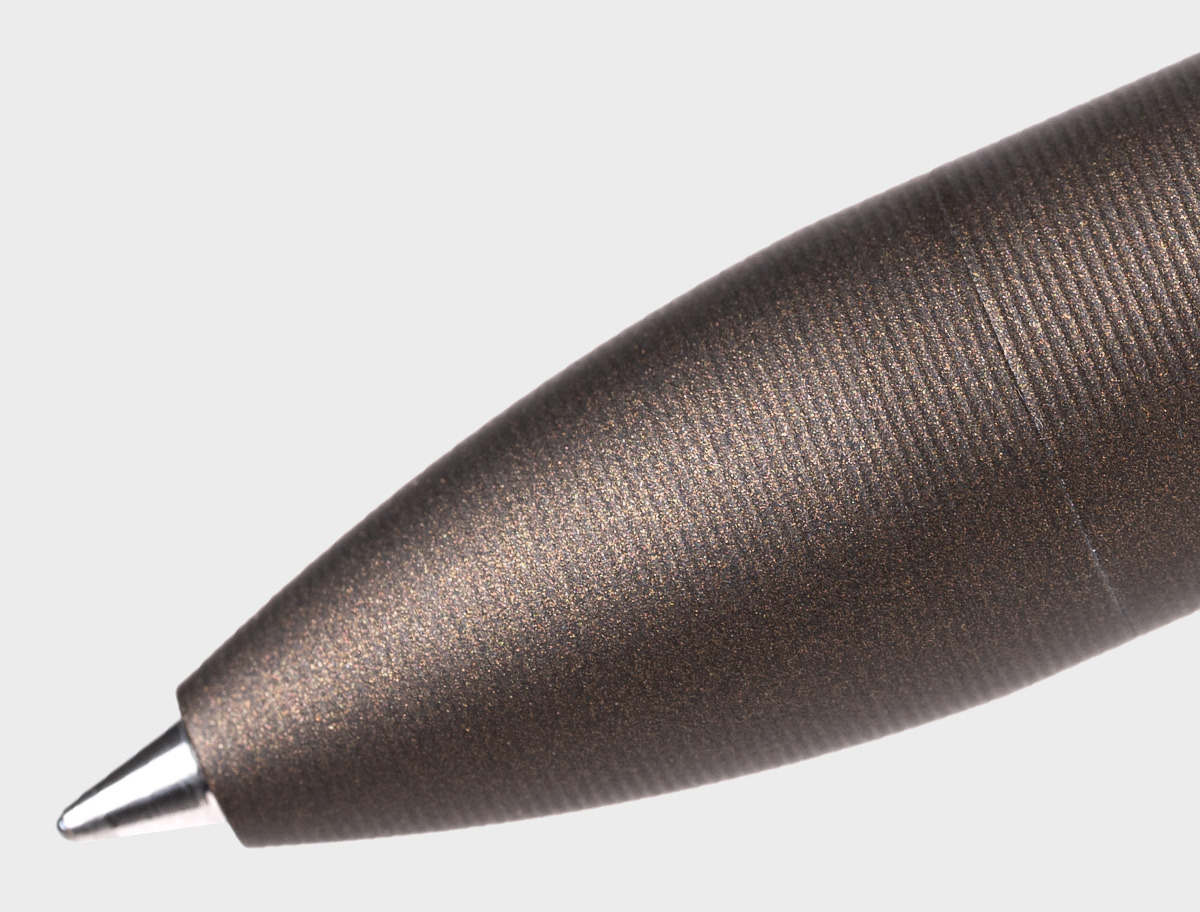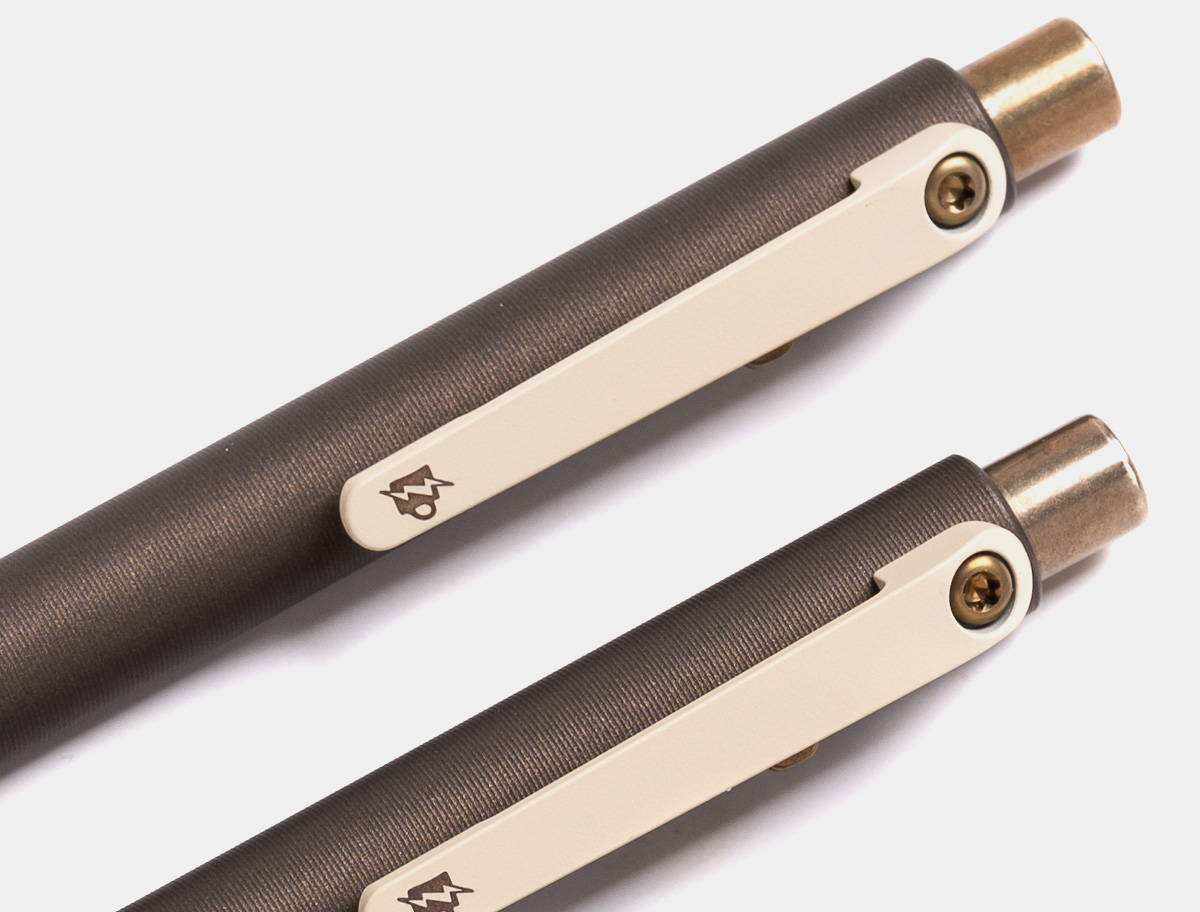 Custom Cerakote Finishing
Cerakote is a thin coating of ceramic that's applied to the surface of our titanium pens. It's abrasion, chemical, temperature, and scratch-resistant but not proof. Hard wear will still show on Cerakote but we love that it gives us the ability to put colors on our pens without adding serious weight or thickness.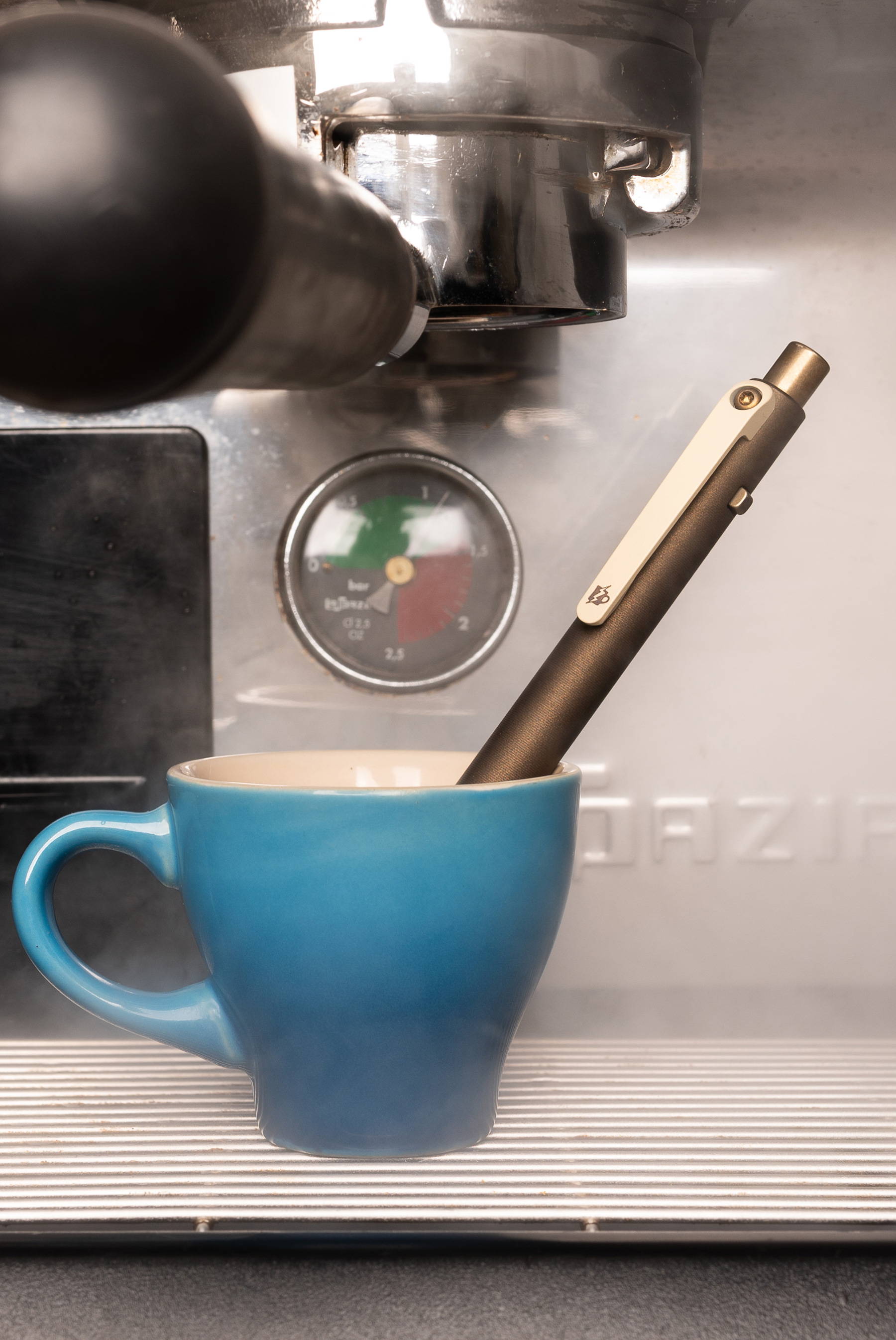 About Seasonal Releases
If you're tuned into our Limited Release drops of exotic treatments and materials, you probably noticed that they tend to sell out pretty fast. Seasonal Releases are much easier to get your hands on because, instead of a set quantity, they're available for a set period of time. No fast fingers required or having to dip out of that important work meeting to try and snag one from your phone in the bathroom.
Past Seasonal Releases ↓
Regular price

Sale price

$149

Unit price

per

Regular price

Sale price

$149

Unit price

per

Regular price

Sale price

$149

Unit price

per

Regular price

Sale price

$149

Unit price

per