It's time to power up the ol' CRT TV, dig your favorite gaming system out of the attic, and blow some dust out of the cartridges. The first Seasonal Release featuring our Pencil, the 8-Bit, is inspired by early video game consoles with a black and gray matte Cerakote finish, a bright orange clip with a deep-engraved pattern, and a red "reset" button for when you're done jotting down notes or run out of extra lives.
Available until June 27, 2023
Built on a Titanium Pencil
Two-tone Cerakote body finish
Orange and red accent colors
Deep engraved "ray gun" design on the clip
Available in 0.5mm or 0.7mm lead sizes [extra pack included]
Friction fit eraser [2 extra included]
Extra Life token included with each pencil
Length: 5.38"
Diameter: 0.365"
Weight: 0.9oz"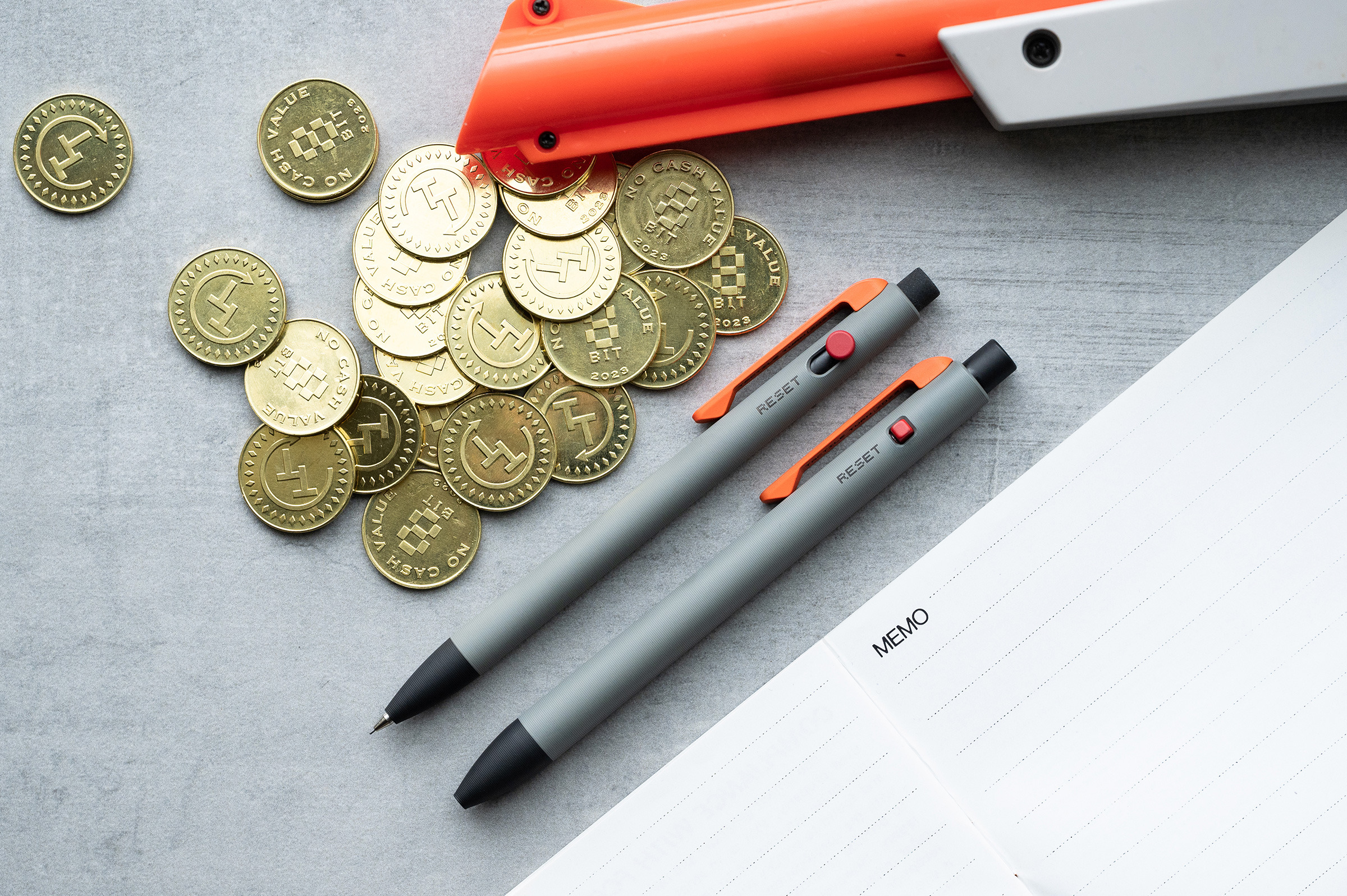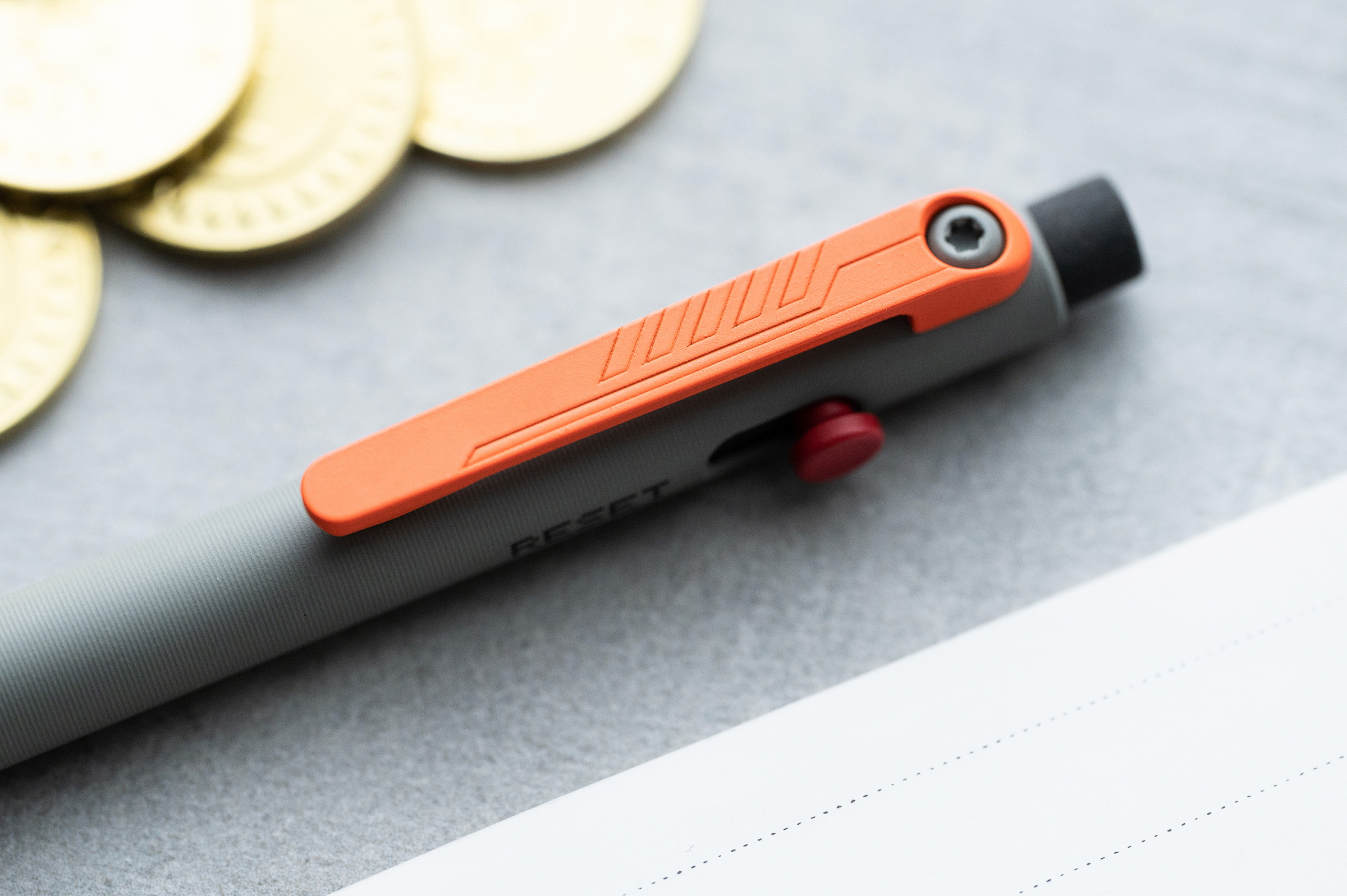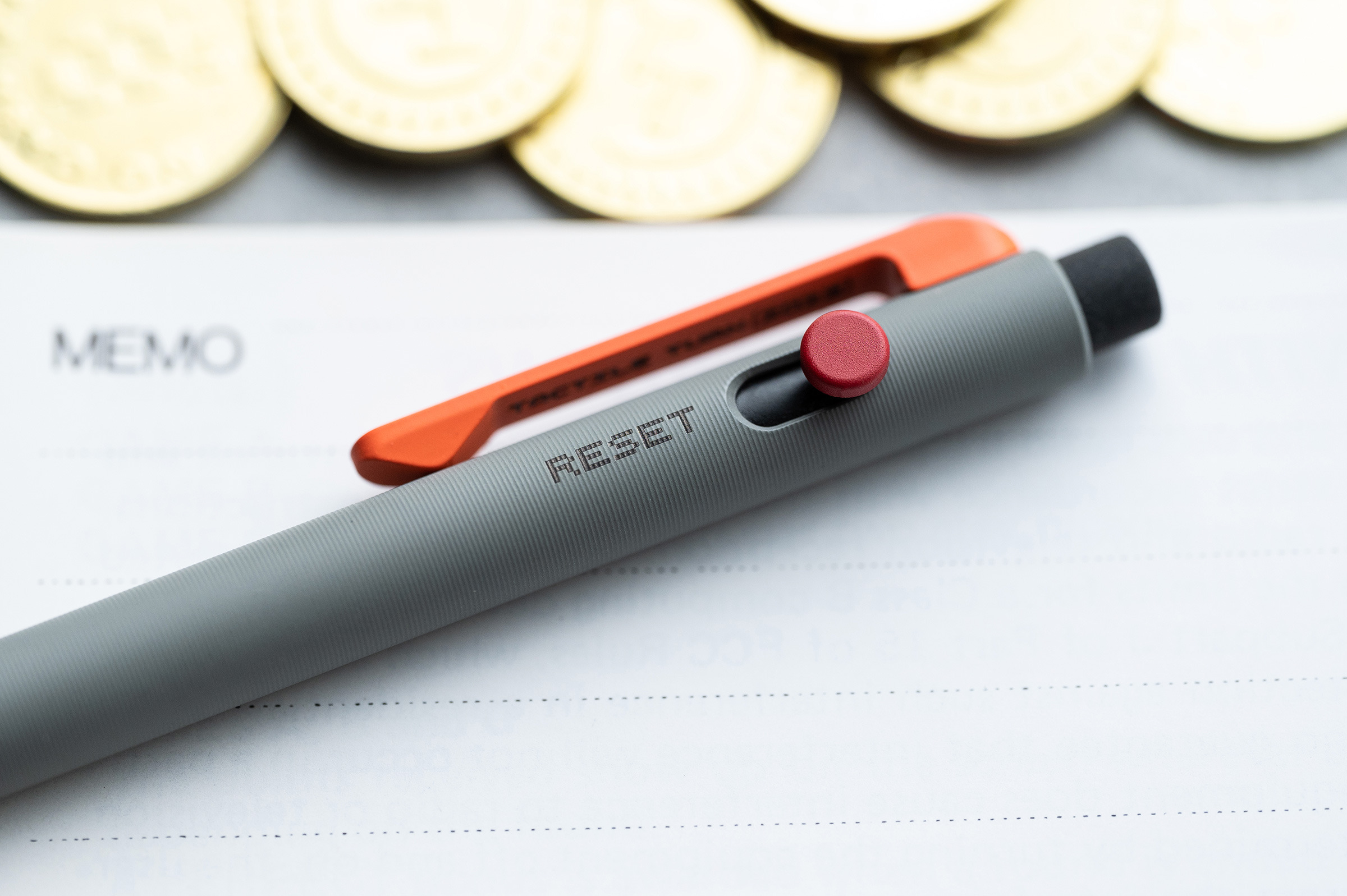 In lieu of the typical metal commemorative card, we decided to have some fun and got custom 8-Bit tokens made by Osborne Coinage, America's oldest private mint who's been making coins, tokens, and more since 1835.

Borrowing from one of the most iconic gaming accessories of all time, we deep engraved a "ray gun" design on the clips before hitting them with orange Cerakote. The result is a subtle, retro look on an otherwise bright accent piece – perfect for staying up late and saving the world.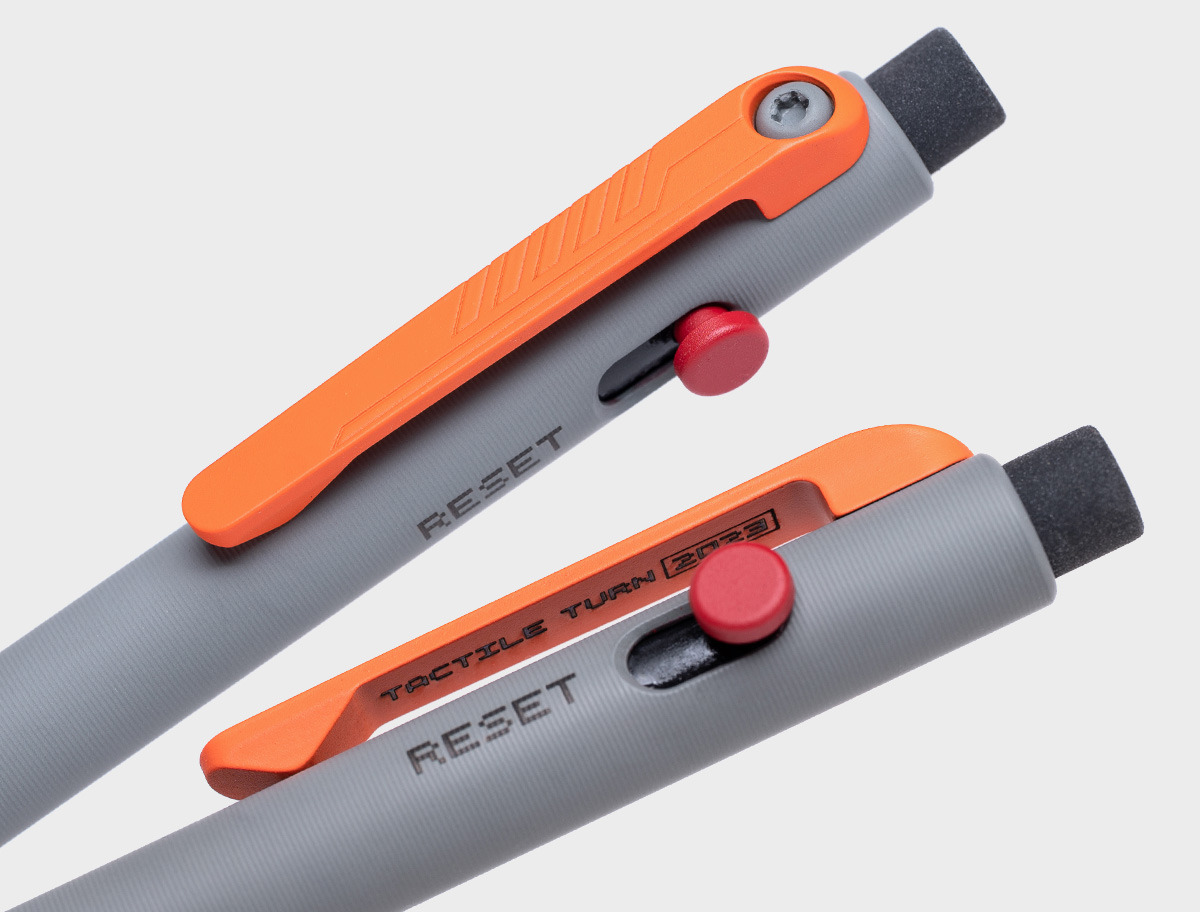 We added a "RESET" engraving on the pen body in 8-bit font next to the red reference bolt. Hit it you're done taking notes or run out of lives.
About Cerakote
Cerakote is a thin coating of ceramic that's applied to the surface of our titanium pens. It's abrasion, chemical, temperature, and scratch-resistant but not proof. Hard wear will still show on Cerakote but we love that it gives us the ability to put colors on our pens without adding serious weight or thickness.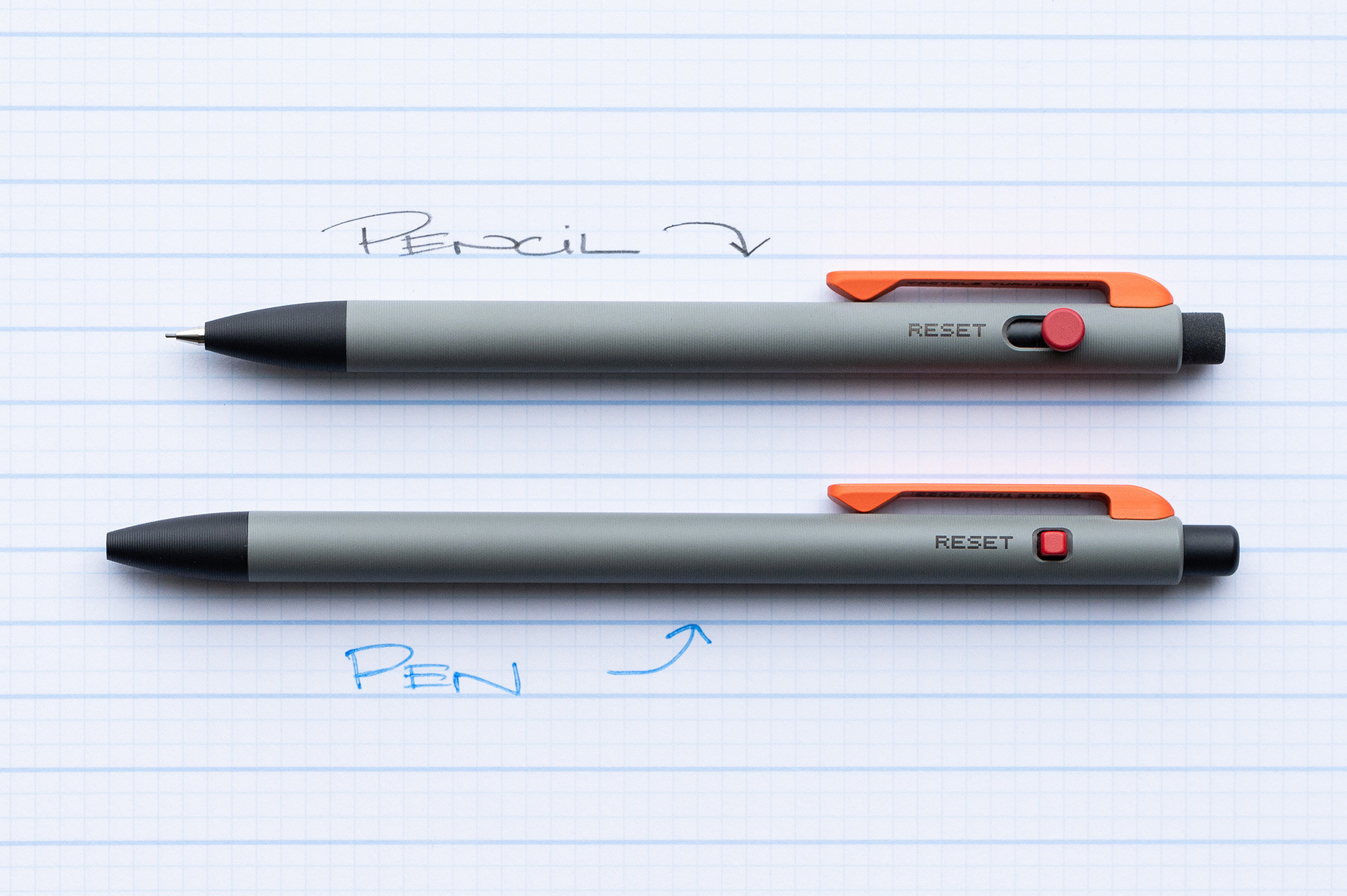 About Seasonal Releases
If you're tuned into our Limited Release drops of exotic treatments and materials, you probably noticed that they tend to sell out pretty fast. Seasonal Releases are much easier to get your hands on because, instead of a set quantity, they're available for a set period of time. No fast fingers required or having to dip out of that important work meeting to try and snag one from your phone in the bathroom.
Past Seasonal Releases ↓
Regular price

Sale price

$149

Unit price

per

Regular price

Sale price

$149

Unit price

per

Regular price

Sale price

$149

Unit price

per

Regular price

Sale price

$149

Unit price

per