Regular price
Sale price
$99
Unit price
per
Sale
Up to 20 characters, one line only, no symbols
View full details Elegant and simple. The all-metal Side Click is incredibly satisfying in both feel and sound. We designed a completely new, two-piece mechanism that's durable enough to withstand a lifetime of use. Fair warning... this is an extremely addicting pen.
All-metal, unique click mechanism
Three lengths: Standard, Short, Mini
Available in Titanium, Copper, Bronze, and Zirconium
Updated, deeper carry milled clip
Custom clip engraving [+$10]
Titanium Damascus clip upgrade [+$99]
Length: 5.8" Standard, 5.3" Short, 4.6" Mini
Diameter: 0.43"
Titanium: 1.2 oz, 1.1 oz, 0.9 oz
Copper: 2.1 oz, 2.0 oz, 1.6 oz
Bronze: 1.9 oz, 1.8 oz, 1.5 oz
Zirconium: 1.6 oz, 1.5 oz, 1.3 oz
The Standard [5.8"] comes with a Pilot G2 0.7 mm refill, the Short [5.3"] comes with a Schmidt EasyFlow 9000 medium refill, and the Mini [4.6"] comes with a Pilot G2 Mini 0.7mm refill. Many of our customers like to use their own personal favorites, however, and so we put together a list of compatible refills that work with our pens.
Custom Clip Engraving +$10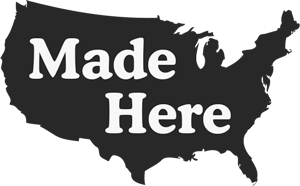 We're Bringing Manufacturing Back
All of our products are designed, machined, assembled, and shipped from our shop in Dallas, Texas. We take pride in our crafstmanship and insist on handling as much as we can in house and, when needed, working with local vendors and suppliers.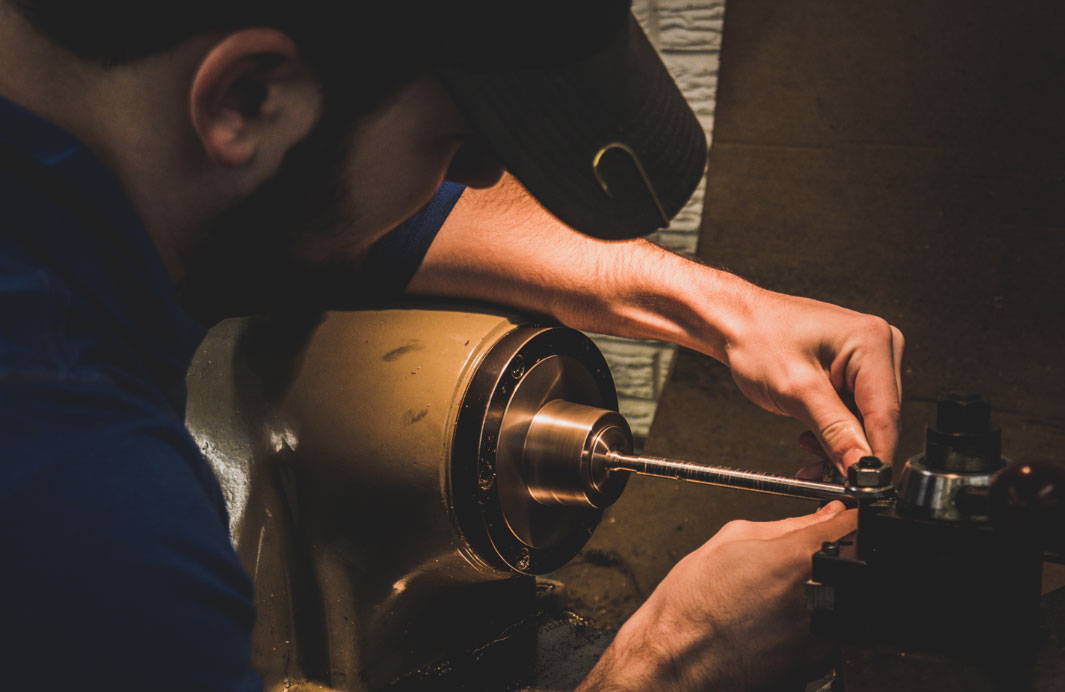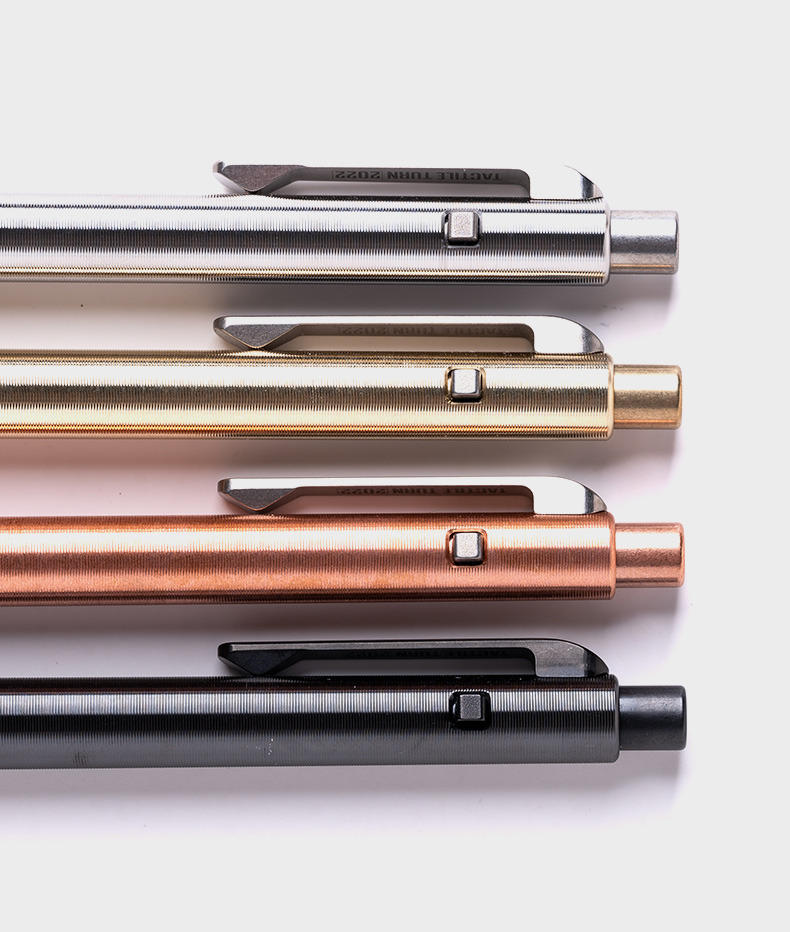 Everything we sell comes with a Lifetime Warranty because we believe tools should be carried, used, and trusted to last. If something unexpected goes wrong, let us know and we'll make it right.
Side Clicks are available in Standard, Short, and Mini lengths and four materials: titanium, copper, bronze, and zirconium. We picked those four because they're popular, fun to machine, and can withstand a lifetime of use.
Tough, lightweight, extremely corrosion resistant, and the best-selling material we work with. If this is your first Tactile Turn product, we recommend starting with titanium.
One of the few metallic elements with a natural color other than gray or silver. Naturally antimicrobial, copper will patina and darken with time and use.
Consisting mostly of copper, tin, and other metals like aluminum, manganese, nickel, or zinc. Bronze machines beautifully and looks great when highly polished or with some patina.
Directly below titanium on the periodic table with similar corrosion resistance. Zirconium is difficult to machine and one of the most expensive materials we work with but lustrous, dark grey color looks amazing.