Launching April 27, 2023 @ Noon Central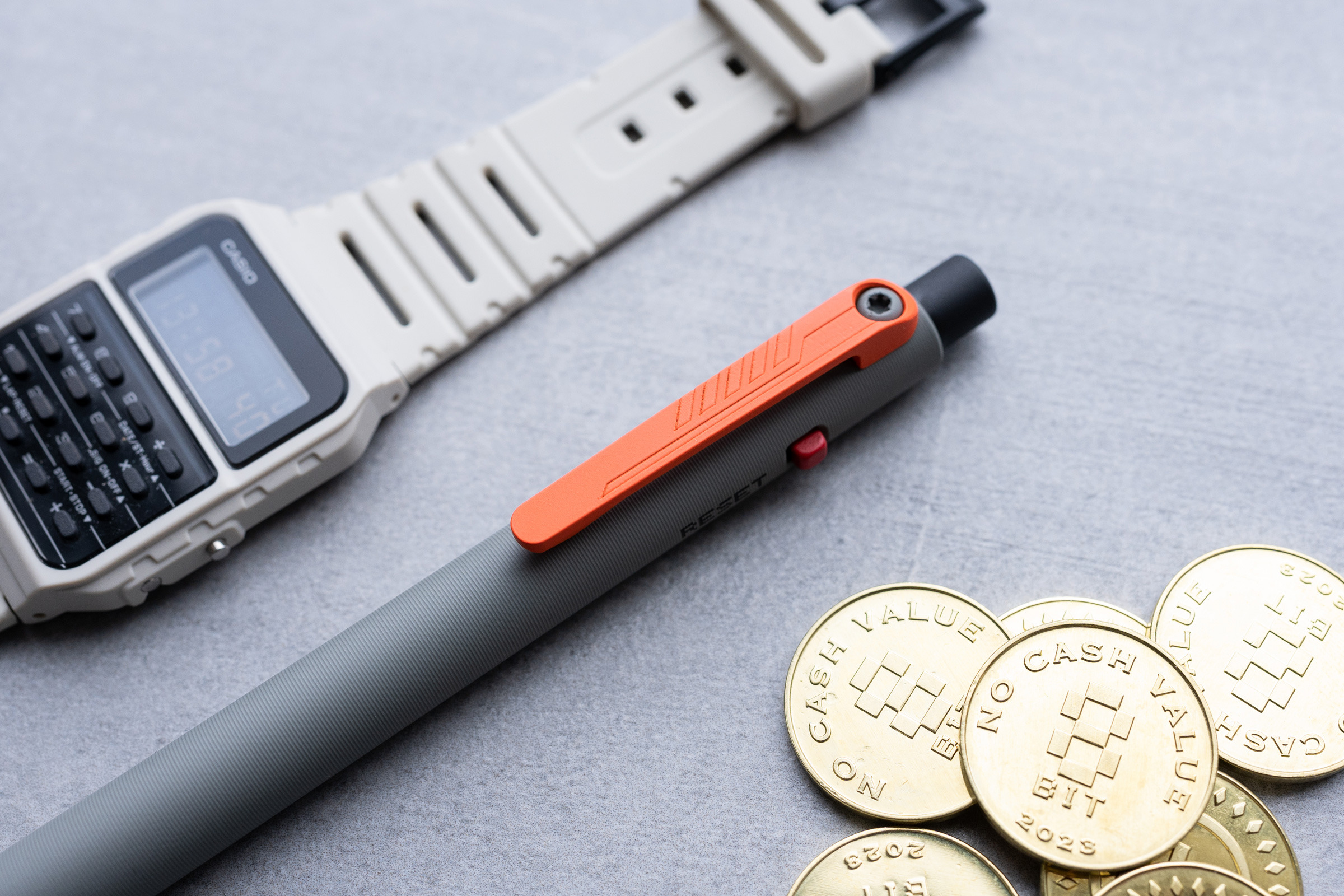 It's time to power up the old CRT TV, dig your favorite gaming system out of the attic, and blow some dust out of the cartridges. Our latest Seasonal Release, 8-Bit, is inspired by early video game consoles with a black and gray matte Cerakote finish, a bright orange clip with a deep-engraved pattern, and a red "reset" Side Click button for when you're done jotting down notes or run out of extra lives.
Built once again on both the Side Click and Slim Side Click models in our three lengths (Standard, Short, and Mini), 8-Bit comes with a themed box and arcade token in lieu of metal cards from previous releases. This is also the first time we're featuring a contrasted tip and body and subtle "RESET" side engraving.
Our hope was to capture the excitement from long nights trying to beat that one level. While the retro nostalgia might not hit the same for every generation, we think the design is a worthy homage to anyone who appreciates the classics. 8-Bit is available for purchase starting April 27, 2023 until June 27, 2023.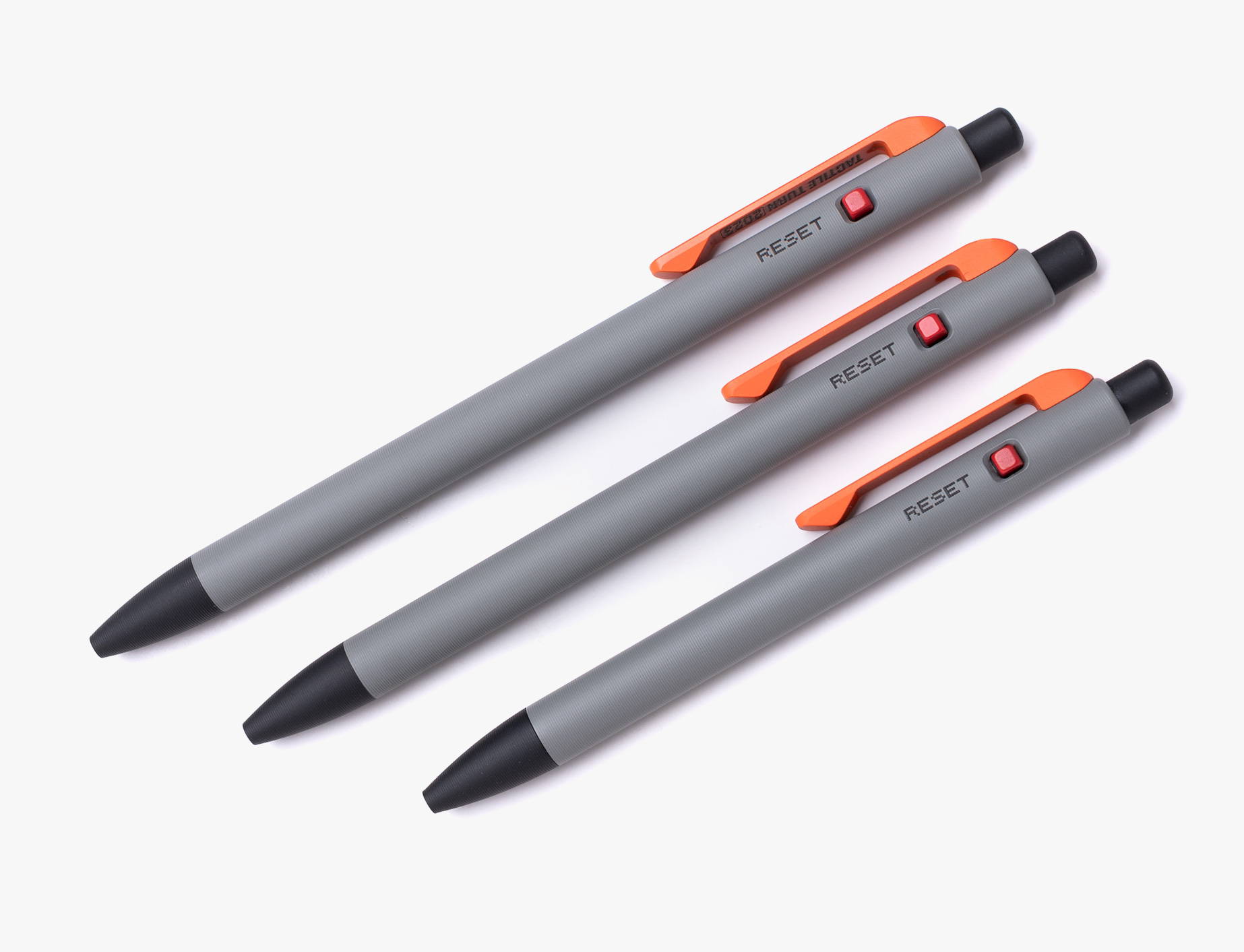 Specs
Built on the Side Click and Slim Side Click Pens

$149 retail price

Titanium base material

Deep engraved "ray gun" design on the clip

Available in Standard (5.8"), Short (5.3"), and Mini (4.6")

Extra Life token included with each order
Fully Custom Cerakote Finishing
Cerakote is a thin coating of ceramic that we apply to the surface of titanium pens in our own paint shop. It's abrasion, chemical, temperature, and scratch resistance but not proof. Hard wear will still show on Cerakote but we love that it gives us the ability to put colors on our pens without adding any serious weight or thickness.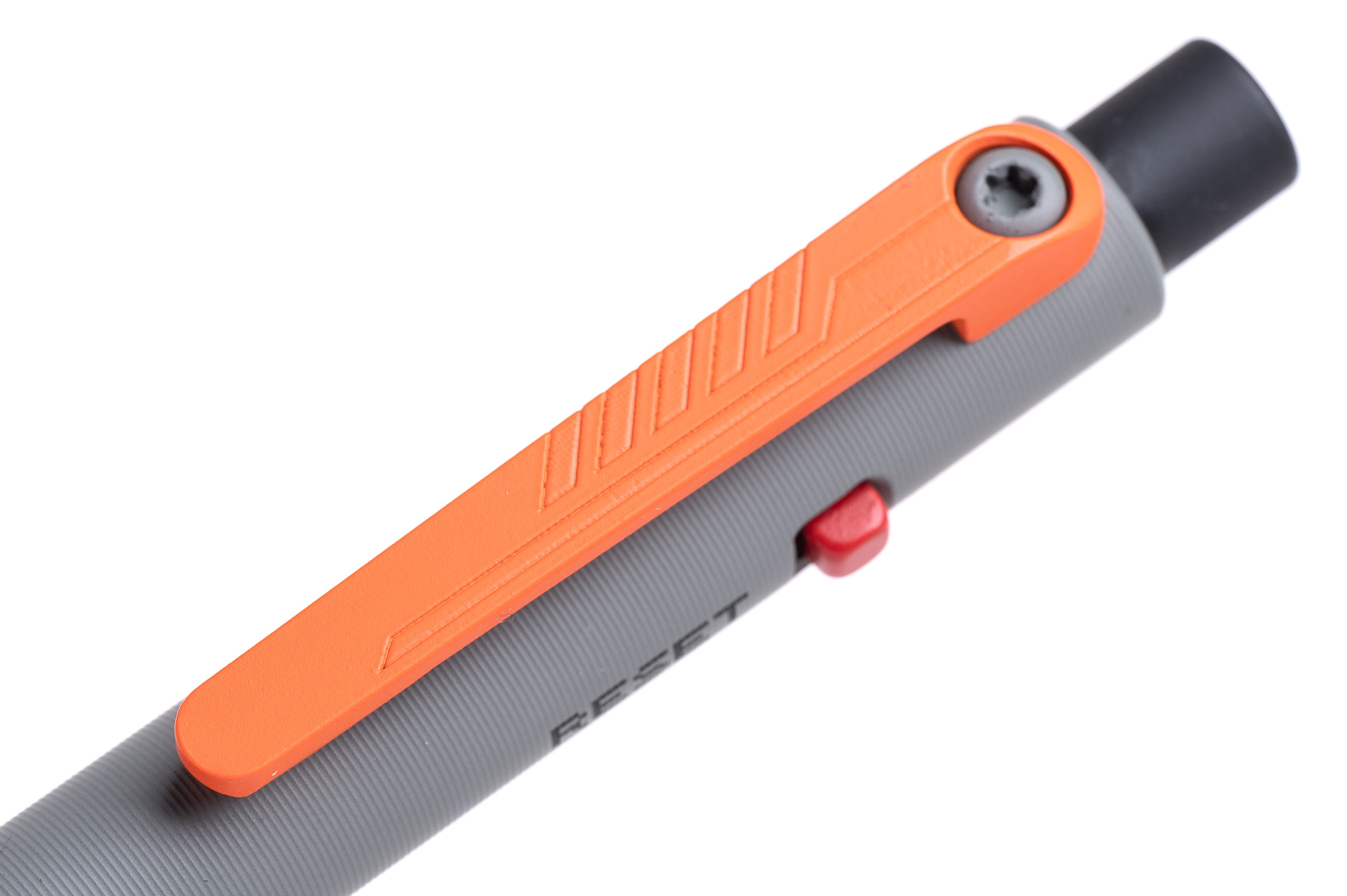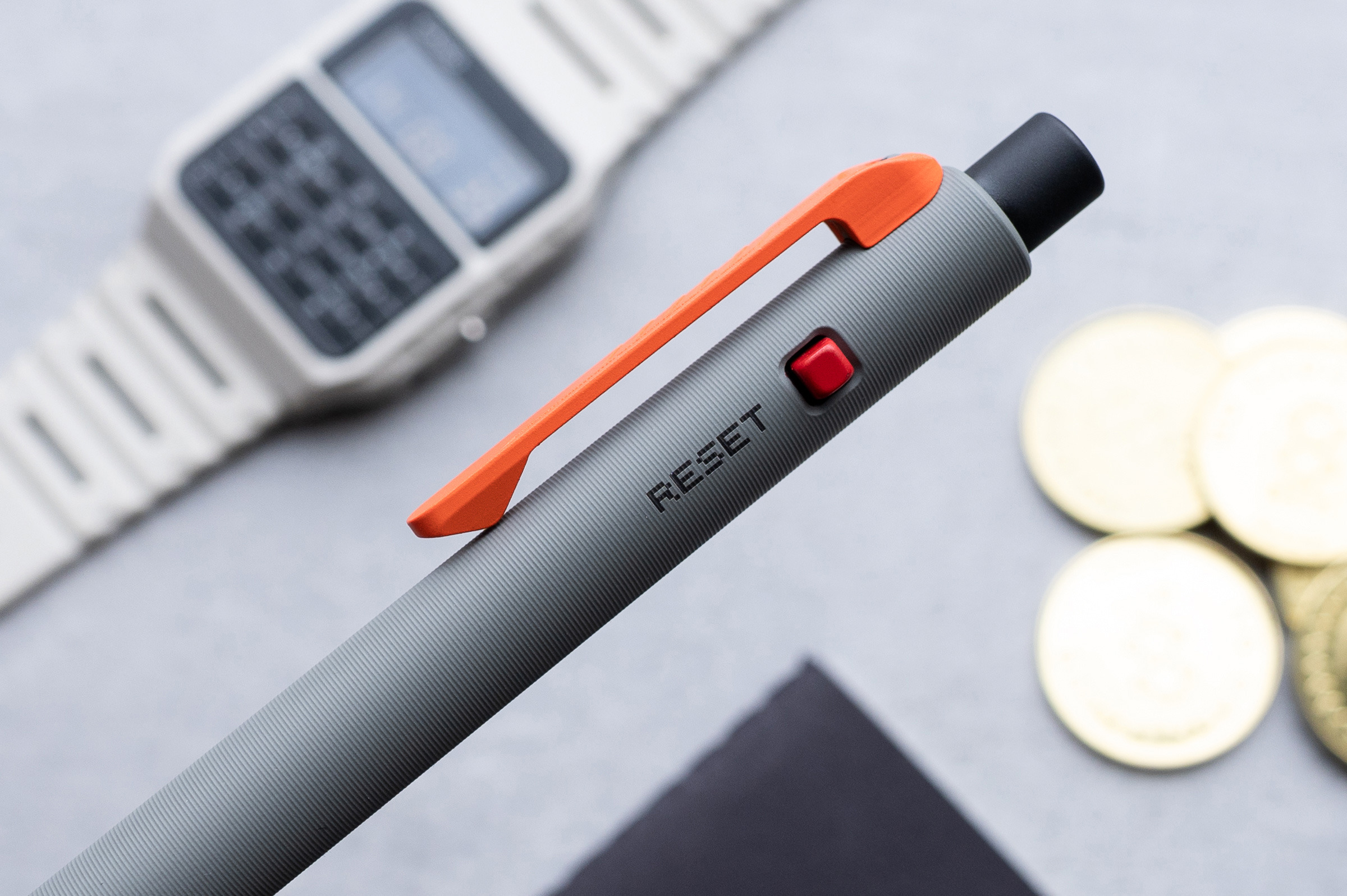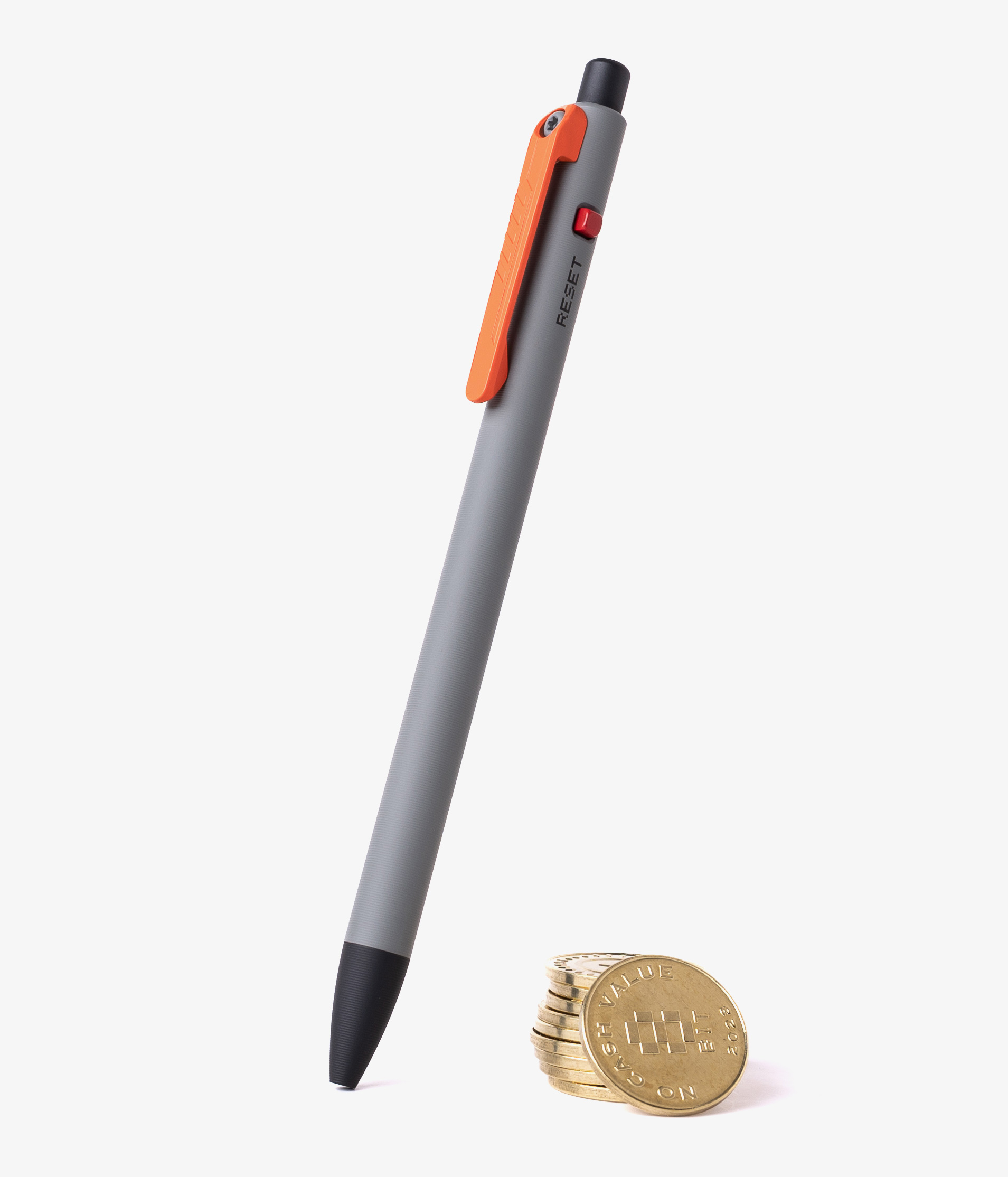 Available for a Limited Time Only
---
About Tactile Turn
What started as a one-man operation with a single lathe has grown into a state-of-the-art manufacturer of high-quality machined pens. Headquartered in Dallas, Texas, all of Tactile Turn's pens and parts are designed, machined, assembled, and shipped in-house down to the smallest parts (even the screws!). All of our products come with a Lifetime Warranty because we only use premium materials and stand behind our craftsmanship. If something unexpected goes wrong, get in touch and we'll take care of it. Simple as that.